Kampala Institutional and Infrastructure Development Projects (KIIDP)
This project is widening and upgrading roads and drainages in Kampala. It also is easing revenue collection, house and road location. The project continues to improve urban mobility and inclusive economic growth.….
read more about the project
WHAT'S NEW
Five Roads and Several Junctions Completed in Just Two Years!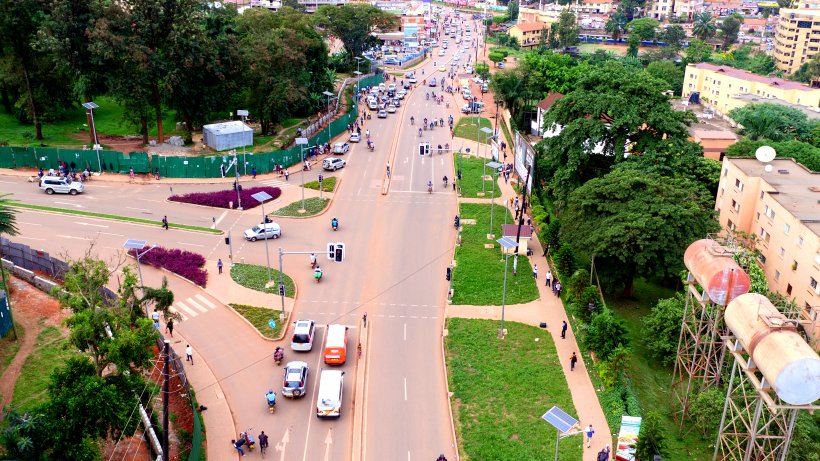 Makerere Hill Road now complete.
Testimonies of pleasant experiences on Kampala's new roads and junctions are the talk of town in several private and public arenas.
Many attest to reduced traffic jams, better security at night with street lighting, and the ability to walk safely to their homes and businesses using dedicated walkways and pedestrian crossings.
A number of road users however decry the unruly behavior of motorists, and boda bodas; and failure to observe road regulations. The appeal is for increased public education on road safety coupled with enhanced vigilance of law enforcers to curb reckless road behavior.
"In just two years, 21 kilometers of high quality roads and 12 signalized junctions have been constructed. We anticipate that the improved infrastructure has enhanced mobility and will cut down on travel time, costs and increase productivity and income of the working force in and around Kampala," says Charles Tumwebaze, the Project Coordinator of KCCA's Second Kampala Institutional and Infrastructure Development Project.