Kampala Institutional and Infrastructure Development Projects (KIIDP)
This project is widening and upgrading roads and drainages in Kampala. It also is easing revenue collection, house and road location. The project continues to improve urban mobility and inclusive economic growth.….
read more about the project
WHAT'S NEW
LIGHT AT THE END OF THE TUNNEL: OVERALL ROADS AND DRAINAGE PHYSICAL PROGRESS AS OF FEBRUARY 2021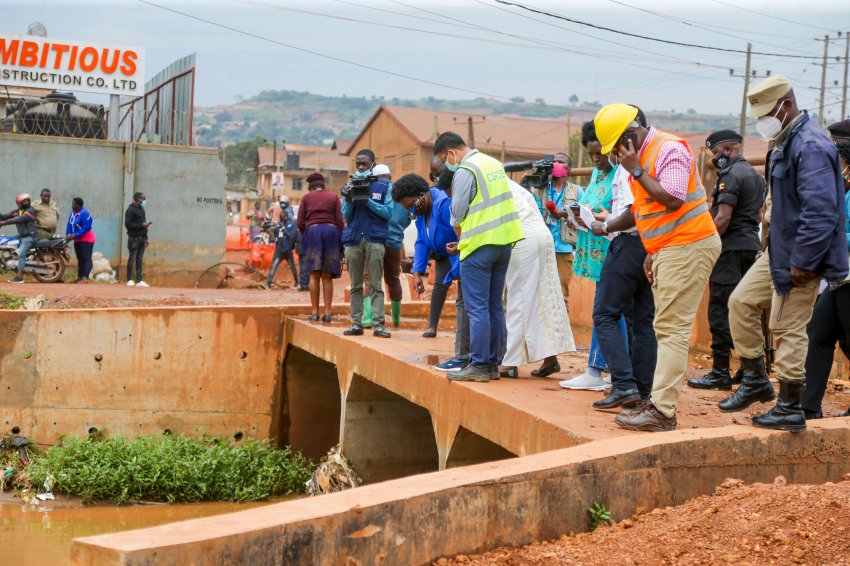 Construction work on five key roads in the city are in advance stages of completion with a projected end date of June 2019. So far, all roads are motorable with base layers and road drainages are in place. What remains to be fixed is the final layer of tarmac. In addition to installation of traffic signals, street lights, and marking of road lanes and the installation of road signage.
The roads are John Babiiha road -Acacia (1.5KM), Ntinda-Nakawa road (3KM); Kulambiro Ring Road including Najeera Link (5.5KM); Kabuusu-Bunamwaya-Lweza (8KM); and Lukuli road (8KM). These roads are constructed by KCCA through the Second Kampala Institutional & Infrastructure Project financed by the Government of Uganda and the World Bank.