Kampala City Roads Rehabilitation Project (KCRRP)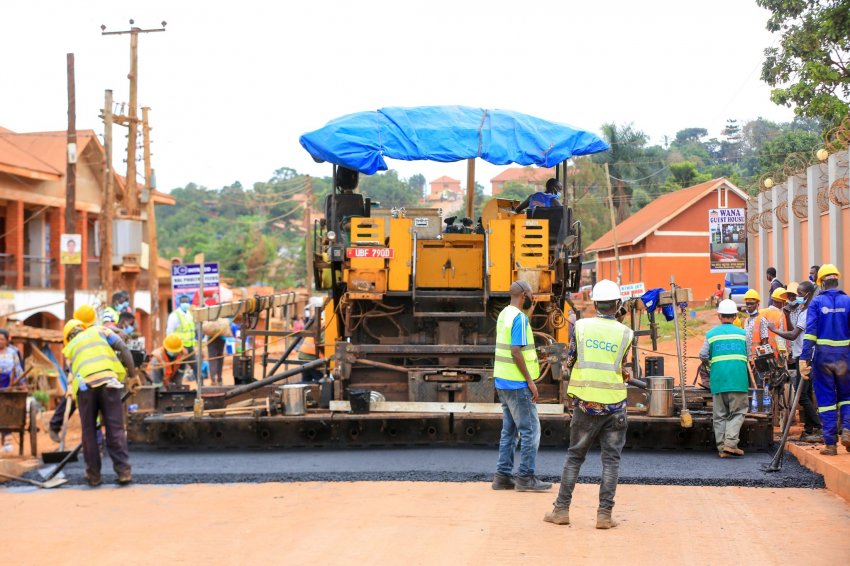 This project is aimed at increasing the stock and quality of strategic infrastructure to accelerate Uganda's competitiveness. Kampala requires significant infrastructural investments to shore up its productivity and ease of doing business.
This 48 months project is worth US$ 288 Million and this loan was effective July 2021. The project is funded by the African Development Bank and African Development Fund, and is implemented by Kampala Capital City Authority-KCCA.
Specific objectives of the proposed project are two-fold:
To enhance transport efficiency thereby enabling the City of Kampala to maximize agglomerative benefits of access and improved attractiveness resulting from reduced traffic congestion through upgrade and expansion of road network; and
To improve air quality in the city through implementation of Scheduled Eco-Bus transit Services and broadening travel choices for non-vehicular movements within Kampala by expanding networks of walkways and cycling tracks.
Project Components
The project will have 6 components;
Civil Works,
Project Management,
Supply of Goods,
Institutional Capacity Building,
Women and Youth Skills Development
Compensation and Resettlement.
Component 1: Civil Works (USD 246.20 million)
Construction of 69.70km of roads complete with associated drainage works including improvement to 22 traffic junctions, 123km of NMT facilities, commercial vehicles parking places, Bus depots, thirty (30) public toilets, six (6) markets along project roads for women vendors, installation of 1,600 energy efficient streetlights, and tree planting.
Component 2: Project Management (USD 14.95Million)
This component consists of Construction Supervision, Project Technical Audit including Monitoring & Evaluation, Public Transport Technical Assistance, and Development of National Urban Street Design Guidelines;
Component 3: Supply of Goods: (USD 12Million)
For the purchase of 50 Eco-buses and road maintenance equipment;
Component 4: Institutional Capacity Building (USD3.6Million)
For the establishment of a Road Safety Unit at KCCA, and Project Implementation Support to KCCA;
Component 5: Women and Youth Skills Development: (USD 0.25Million)
This component is for the training in basic construction and entrepreneurship development.
Component 6: Compensation and Resettlement (USD 11Million)
This component is for compensation of project affected persons and relocation of utilities