THE EXECUTIVE DIRECTOR SENDS OFF TEAMS TO NATIONAL MUSICAL FESTIVAL AND BALL GAMES
PUBLISHED — 24th, August 2023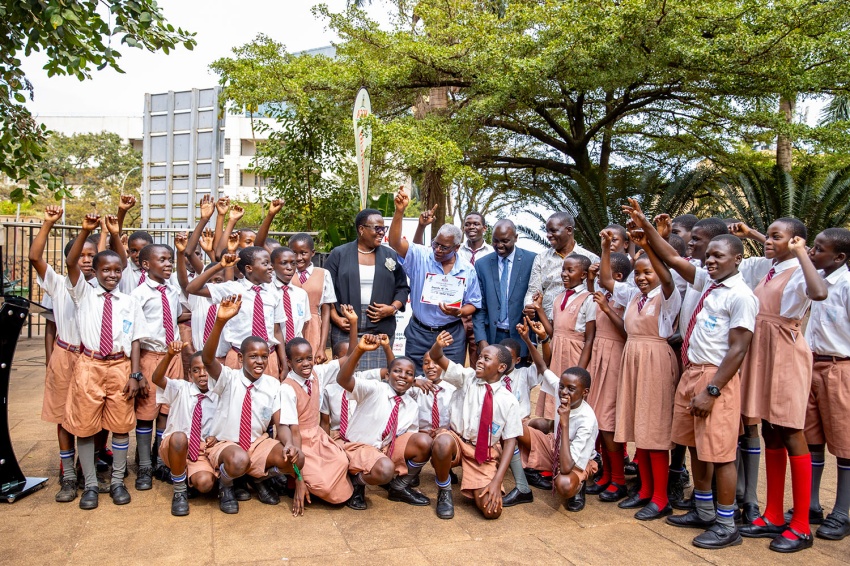 The Executive Director of the Kampala Capital City Authority (KCCA), Dorothy Kisaka, flagged off representatives from Kampala's schools to participate in the National School Musical Festival and Ball Games.
The event, held at KCCA Lower Gardens on Thursday, showcased the pivotal role of extracurricular activities in shaping education and nurturing holistic child development.
Three outstanding primary schools, Buganda Road Primary School, Nakivubo Blue Primary School, and Clever's Origin Primary School, emerged victorious and earned the privilege to represent Kampala in the National School Musical Festival in Mbarara district.
Their triumphs signify the dedication and talent fostered within the city's educational institutions.
In a parallel endeavor, a collective of skilled young athletes selected from various Kampala schools will stand as KCCA's representatives in the Ball Games, set to unfold in Hoima district.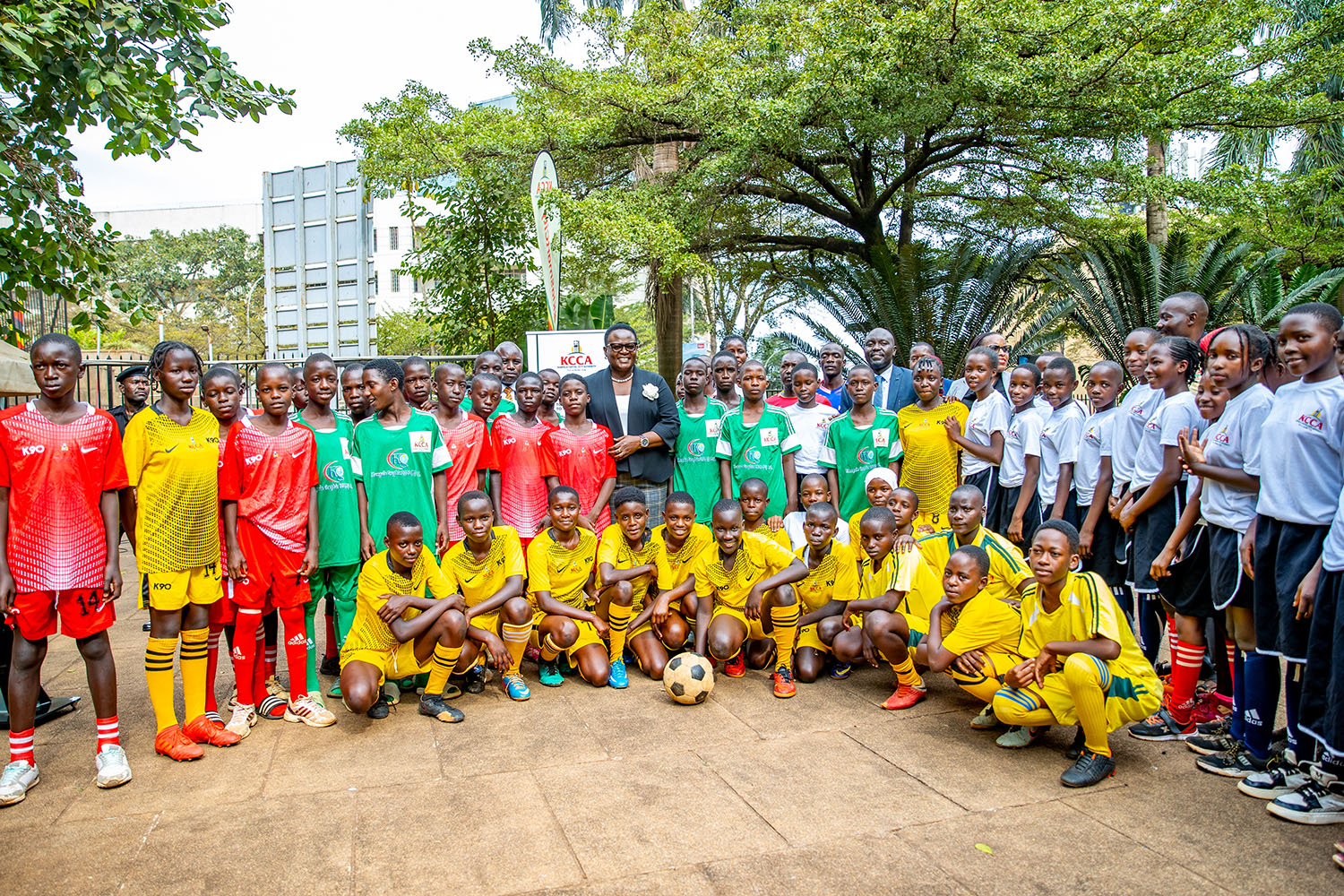 In ball games, Kampala will be participating in football, netball, and handball, competing in both the boys' and girls' categories.
Addressing pupils, educators, and guests, Kisaka underscored the significance of extracurricular activities in molding well-rounded individuals.
She revealed that education encompasses more than just academics; it involves building confidence, cultivating performance abilities, and nurturing inherent talents.
Amidst enthusiastic applause, Kisaka lauded the selected teams poised to represent KCCA in Hoima and Mbarara, emphasizing the honor they carry and urging them to embody the spirit of teamwork and performance throughout their lives.
She passionately reiterated, "Education isn't confined to numbers or mathematical equations; it encompasses every facet of life."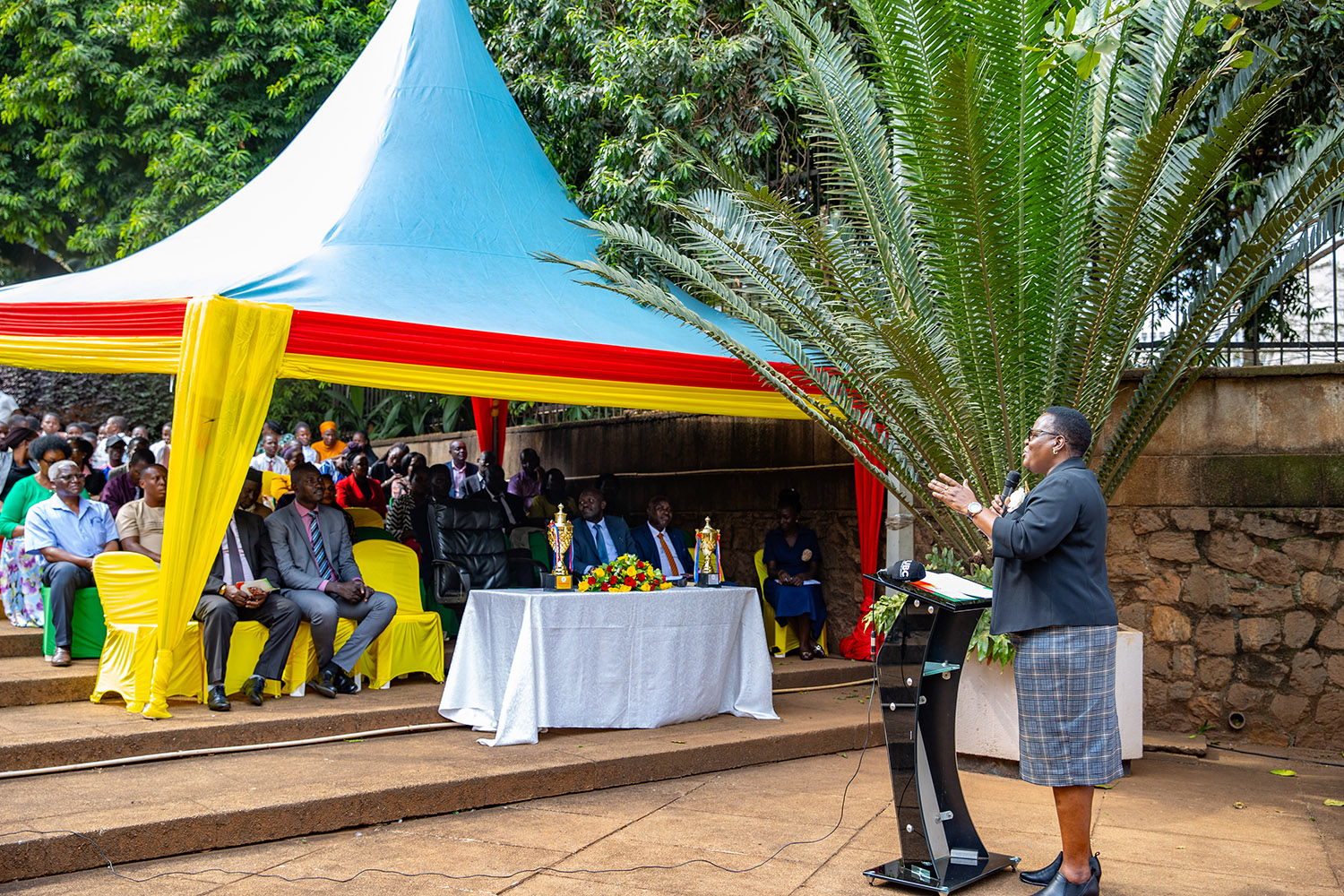 Commending the government's acknowledgment of the pivotal role of sports and games in educational institutions, Kisaka encouraged all schools to actively partake in music, dance, and drama activities, fostering an environment of creativity and self-expression.
During the event Buganda Road Primary School and Clever's Origin Primary School delivered a captivating musical performance centered on birth registration and an enlightening song advocating malaria prevention and treatment. The pupils showcased their musical prowess and adept dribbling skills, drawing admiration from the assembled audience.
Adding a touch of cultural vibrancy, Nakivubo Blue Primary School presented a traditional dance performance, exemplifying the joy and vitality that co-curricular activities infuse into the educational journey.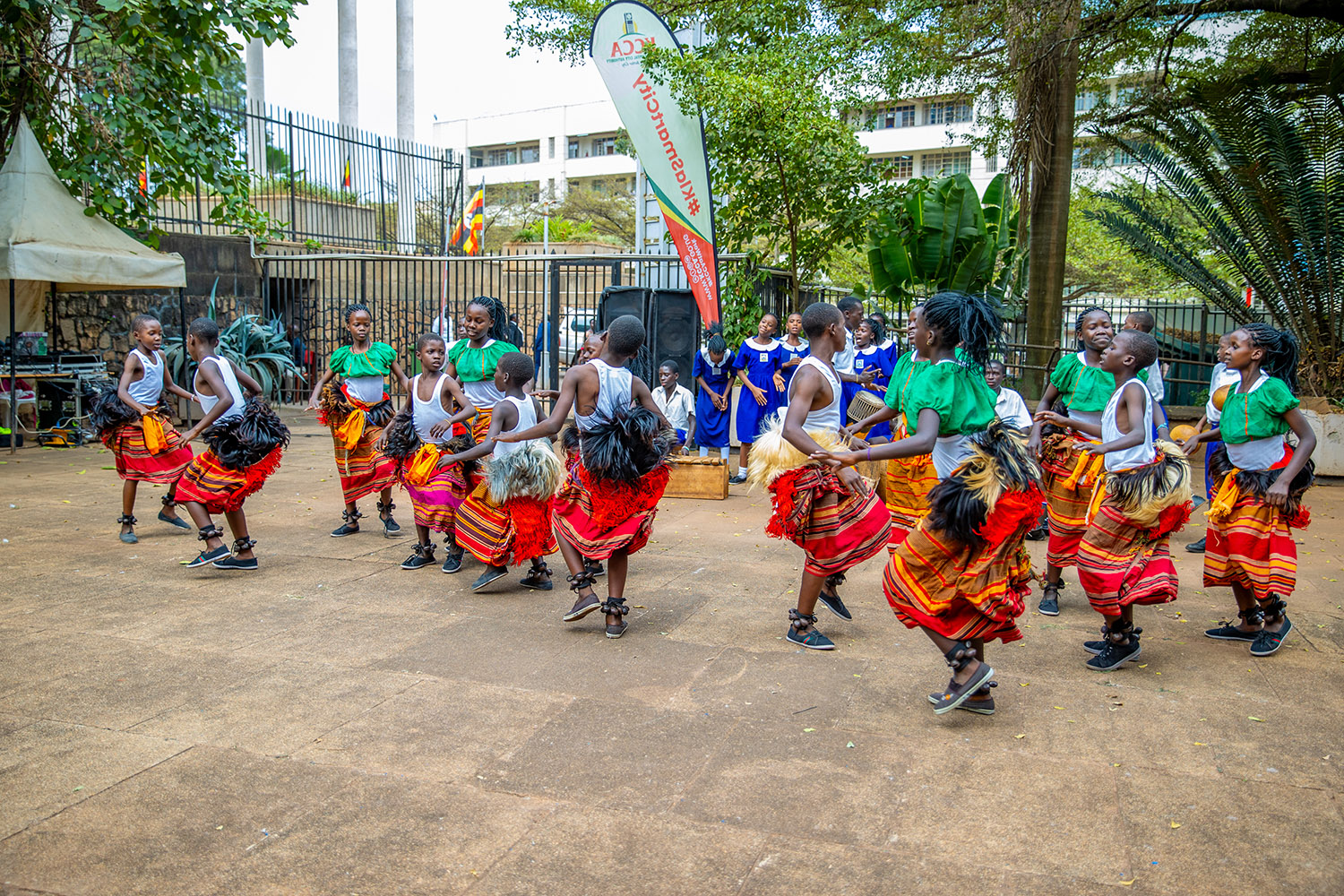 These activities not only make schooling enjoyable but also bolster confidence, enhance enrollment rates, reduce dropouts, and elevate academic achievement.
Charles Maginot, the Deputy Director of Education and Social Services, highlighted the importance of nurturing children's talents and emphasized that education should encompass holistic development. He recognized the indispensable value of events like these in allowing young learners to display their multifaceted abilities.
The event resoundingly affirmed the vital place of holistic education in Kampala's schools, heralding a future where young talents continue to shine brightly.