KCCA ED ENGAGES HAWKERS AND VENDORS LEADERS ON TRADE ORDER
PUBLISHED — 14th, July 2022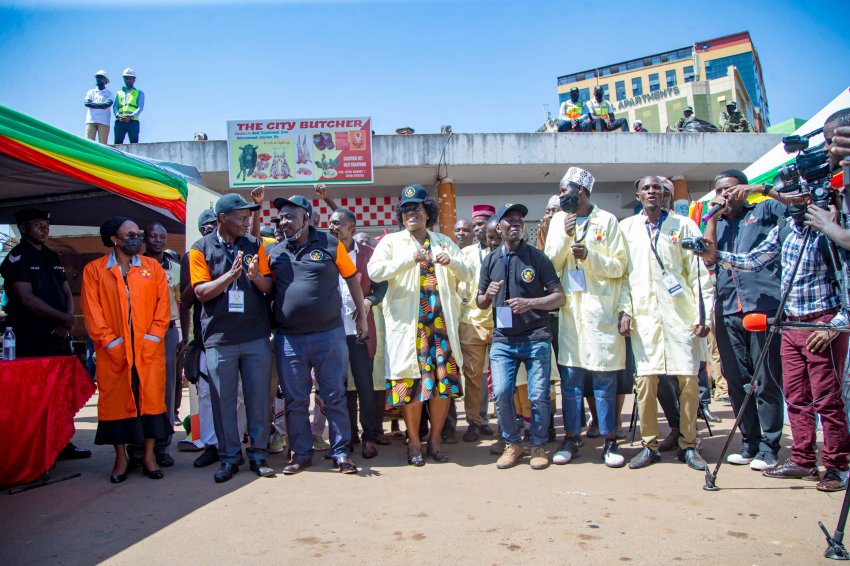 The Kampala Capital City Authority (KCCA) Executive Director Dorothy Kisaka has had an engagement with the Federation of Hawkers and Vendors Association (FHVA) on the theme: Trade Order! Smart City Oyee.
Kisaka was on Thursday ushered to the event by ecstatic hawkers and vendors who marched with her from Aponye building to the Old Taxi Park.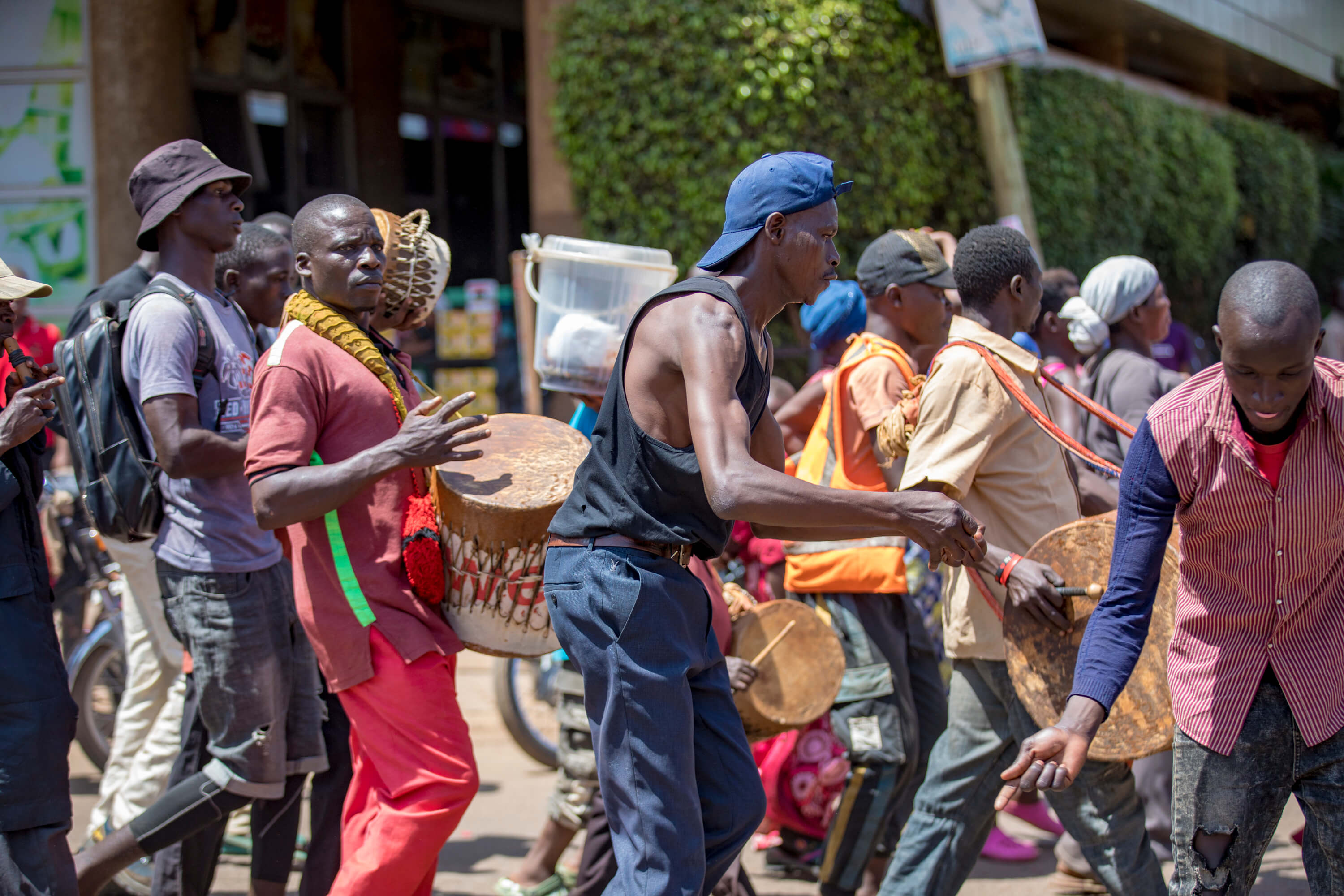 She together with the hawkers danced to Akadodi music before settling into her seat for speeches.
Kisaka revealed that KCCA is promoting a SMART CITY which requires building bridges of working together so that everybody enjoys the city.
"The city is for all of us, the rich, the poor, boda boda, taxi, and vendors among others but we have to be organized so that everyone gets a place where to operate. It is not good to operate on the verandahs and we don't want people selling items on the ground," Kisaka said.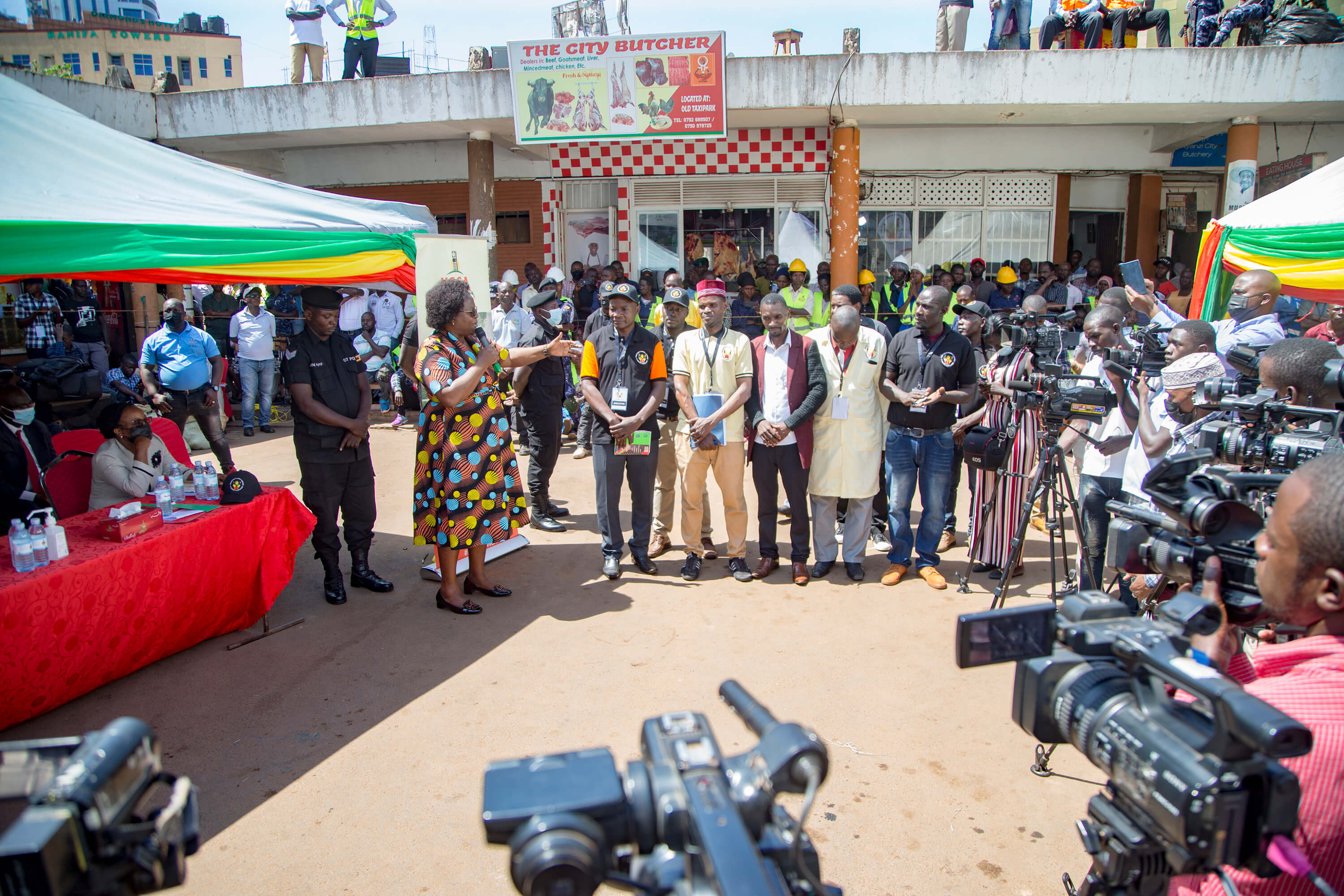 She assured the hawkers and vendors that government is committed to ensure they get places where to operate without being disturbed.
"We must find places for them to work in and government has committed itself to ensure that we get these places. So, we are identifying suitable places so that we can purchase them and also identify places where we can setup stalls for them to work," Kisaka said.
She commended the vendors for being patient and cooperative as government finds better places for them to operate in.
"After Covid19 every place was congested but we are thankful that we are coming together not in anger but work together to have a caucus with the leaders so that we can come up with clear ways of working together," Kisaka said.
With the coming of the Parish Development Model (PDM) strategy which is aimed at propelling Ugandans living in subsistence economy into the money economy, Kisaka said it is important for one to be organized to benefit.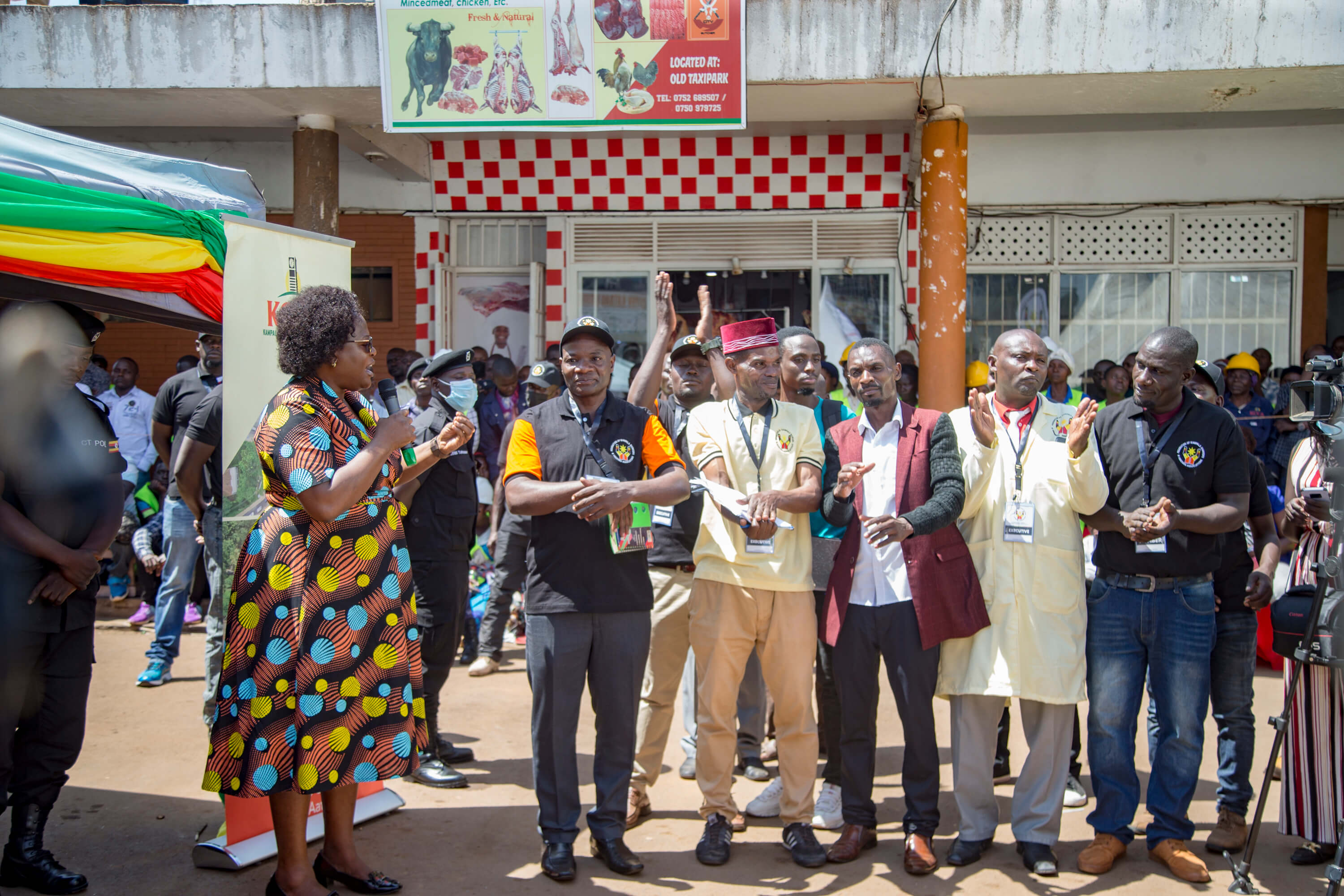 "In the new strategy of Parish Development Model which is emphasizing the agricultural value chain, everybody needs a gazetted place to work, everybody needs a license, everybody is coming in the money economy so we as a city must organize all our people, vendors, shop keepers, everybody must be organized so that they enter the money economy properly," Kisaka said.
The chairperson FHVA, Richard Lubega said they have invested a lot in sensitizing people about operating in gazzetted places and have been waiting for an engagement with KCCA.
"We have been waiting for this moment night and day and it has come today. Thank you for allowing to meet us to find ways on how we can co-exist in the city and operate without being chased around," Lubega said.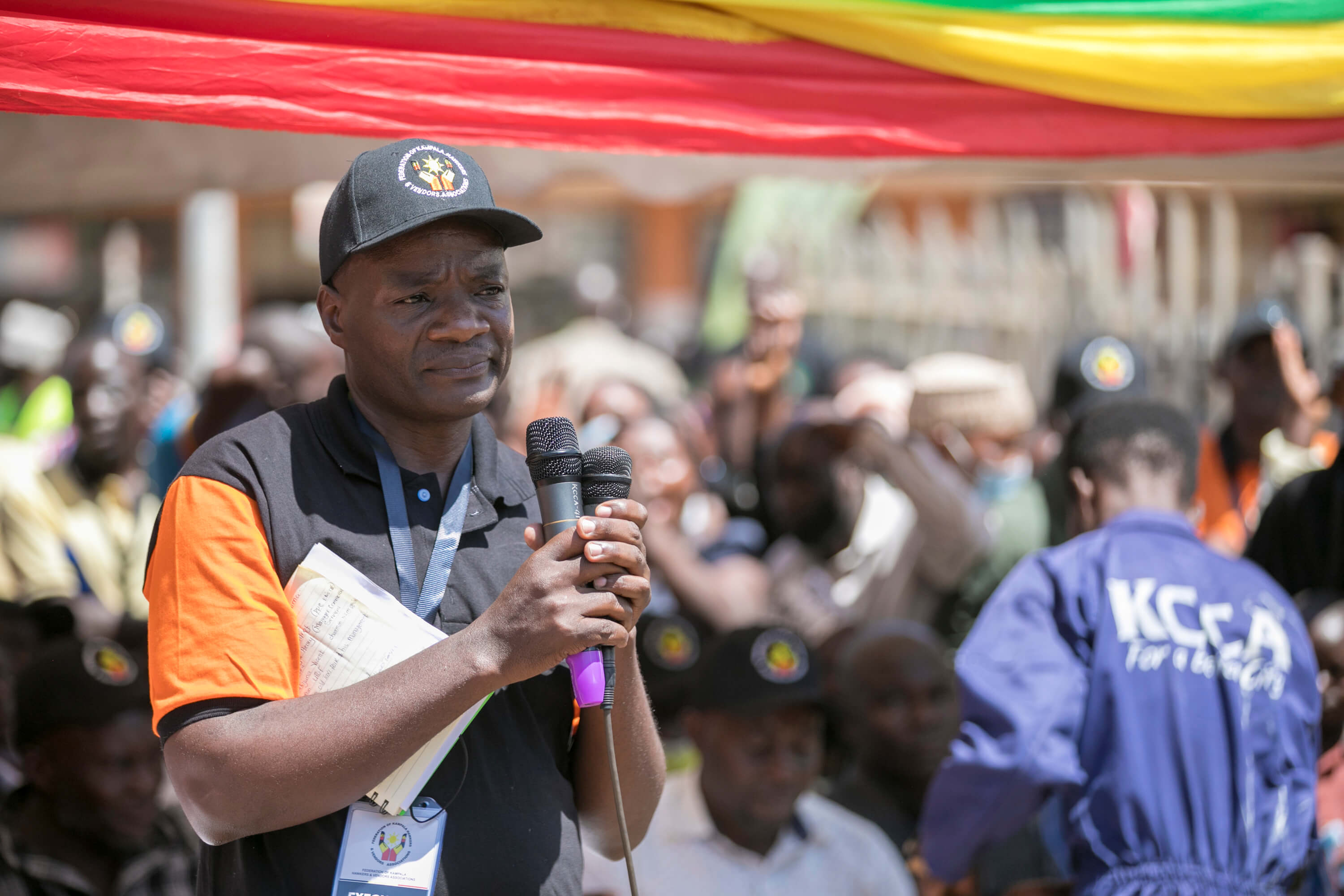 He requested that vendors should be allowed to operate in taxi parks in a regulated manner.
"We are not going to allow disorganization because we also want a smart city. I'm happy that the ED has come to us and I'm sure we shall find a converging point and agree on how vendors can remain in the city," Lubega said
Nassur Rwamagana, chairperson LC II Nakasero applauded KCCA for coming up with the program of engaging vendors on how they can operate in the city.
"It is not logical to continue chasing vendors from the city yet at the same time you want them to benefit from PDM. But now that you are helping them get organized, you have pressed the right button," Rwamagana said.
Rashid Ssekindi, the chairman of Uganda Taxi Operators Federation-UTOF thanked Kisaka for her efforts to ensure Kampala is a smart city.
"Since the start of the relocation of vendors, we have lost about 30% of our customers but we are happy that the city is organized. For us in the park we shall not allow people selling items on the ground," Ssekindi said.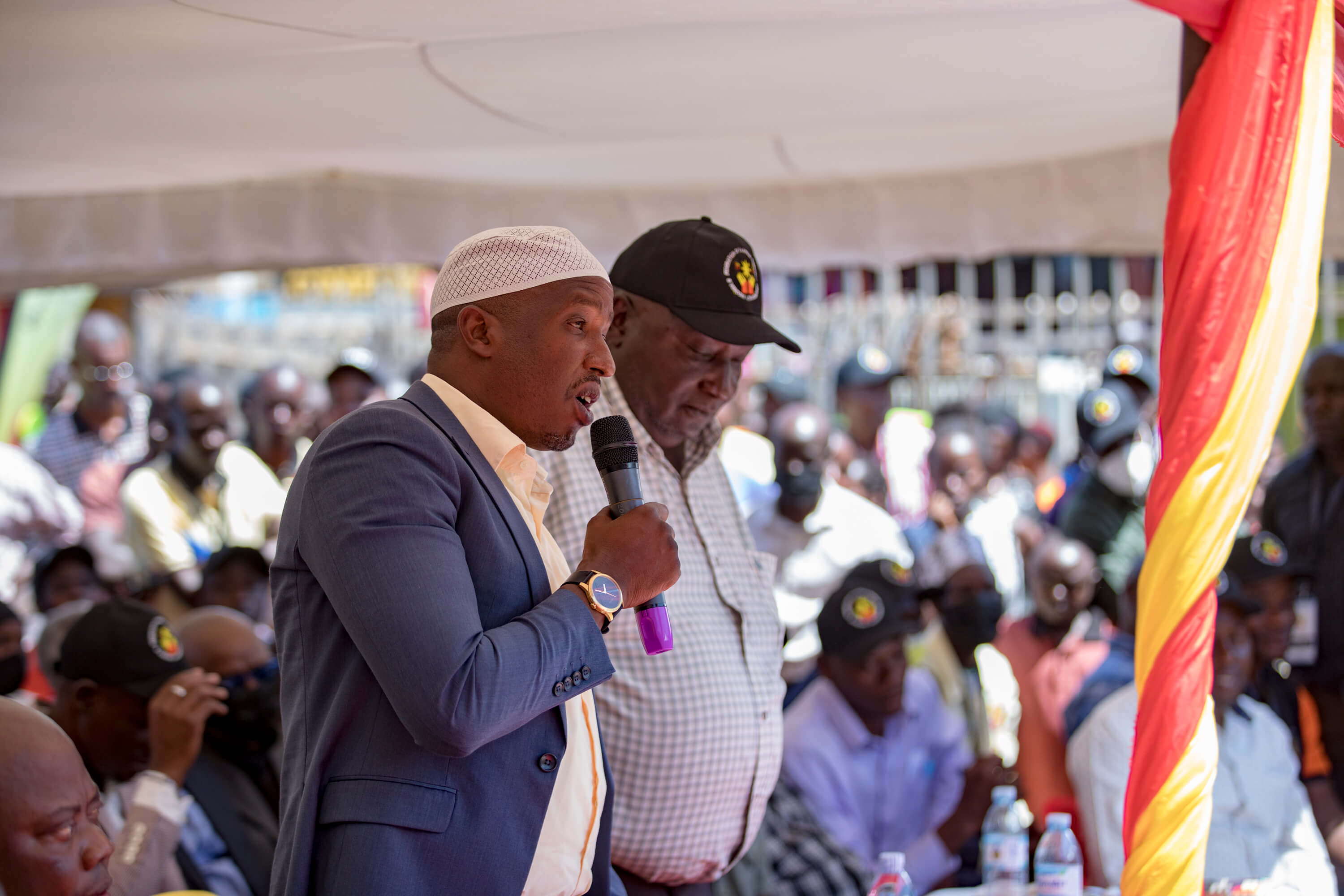 He revealed that government should ensure the boda boda sector is also organized so that the city is smart.
"Touch on the boda boda and let them be organized. They are on every entrance of the park and causing a lot of congestion. They need to be regulated like you are doing to us taxi operators," Ssekindi said.
The purpose of the engagement was to forge ways on how to conduct business in the city amidst the changing face of the capital in light of the Kampala Smart City campaign spearheaded by the Authority.