ED KISAKA, BUGANDA LAND BOARD CEO KABOGGOZA DISCUSS SMART CITY AGENDA
PUBLISHED — 30th, August 2023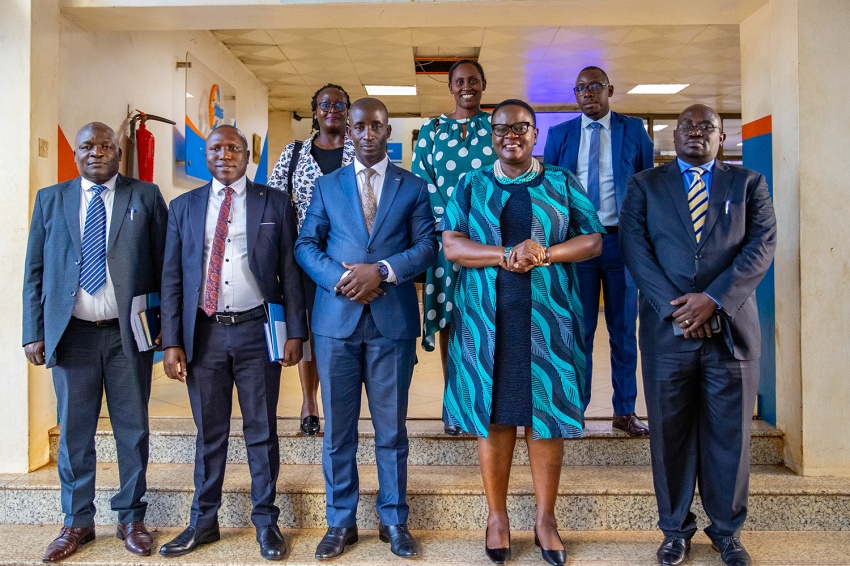 The Executive Director of Kampala Capital City Authority (KCCA), Dorothy Kisaka and the CEO of Buganda Land Board (BLB), Simon Kaboggoza, met to discuss strategies for organized development as part of the city's ambitious Smart City Agenda.
The meeting that included representatives from the United Nations Development Program (UNDP), Ministry of Lands and the Kampala Land Board was held at Bulange-Mengo on Wednesday.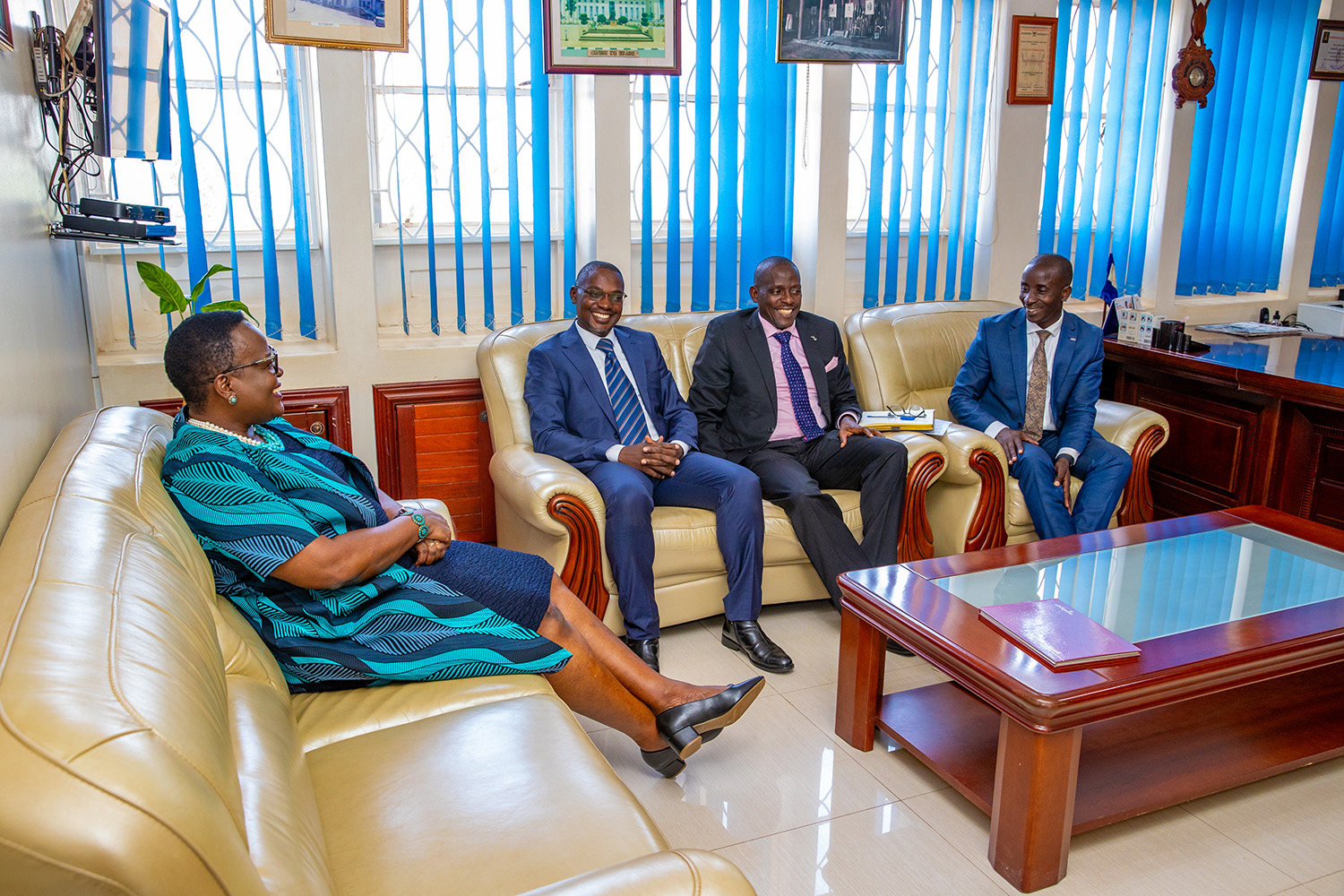 Buganda Land Board is one of the biggest landowners in Kampala and administers an extensive portfolio of over 1000 square miles of land, including county and sub-county land and lands associated with key figures in the Kingdom.
During the meeting Kaboggoza emphasized the importance of working closely with KCCA, stating, "We are among the biggest landlords in the city and KCCA's collaboration is crucial for organized development."
He praised KCCA for not allowing unauthorized development in the city but also for always seeking consent from Buganda Land Board before plan approvals for some developments on the BLB land which has helped reduce conflict. Kaboggoza revealed that one of the major challenges affecting development in the city are land conflicts arising from boundaries. To address this issue, he encouraged landowners to register their parcels and conduct land surveys to reduce conflicts.
In her remarks, Kisaka highlighted the Smart City Agenda's three pillars: technology, infrastructure and people's wellbeing.
She expressed concern about the city's slums and congested areas, emphasizing the need to improve living conditions and infrastructure.
Kisaka stated, "A smart city is not just about cleaning the city but improving the wellbeing of its residents."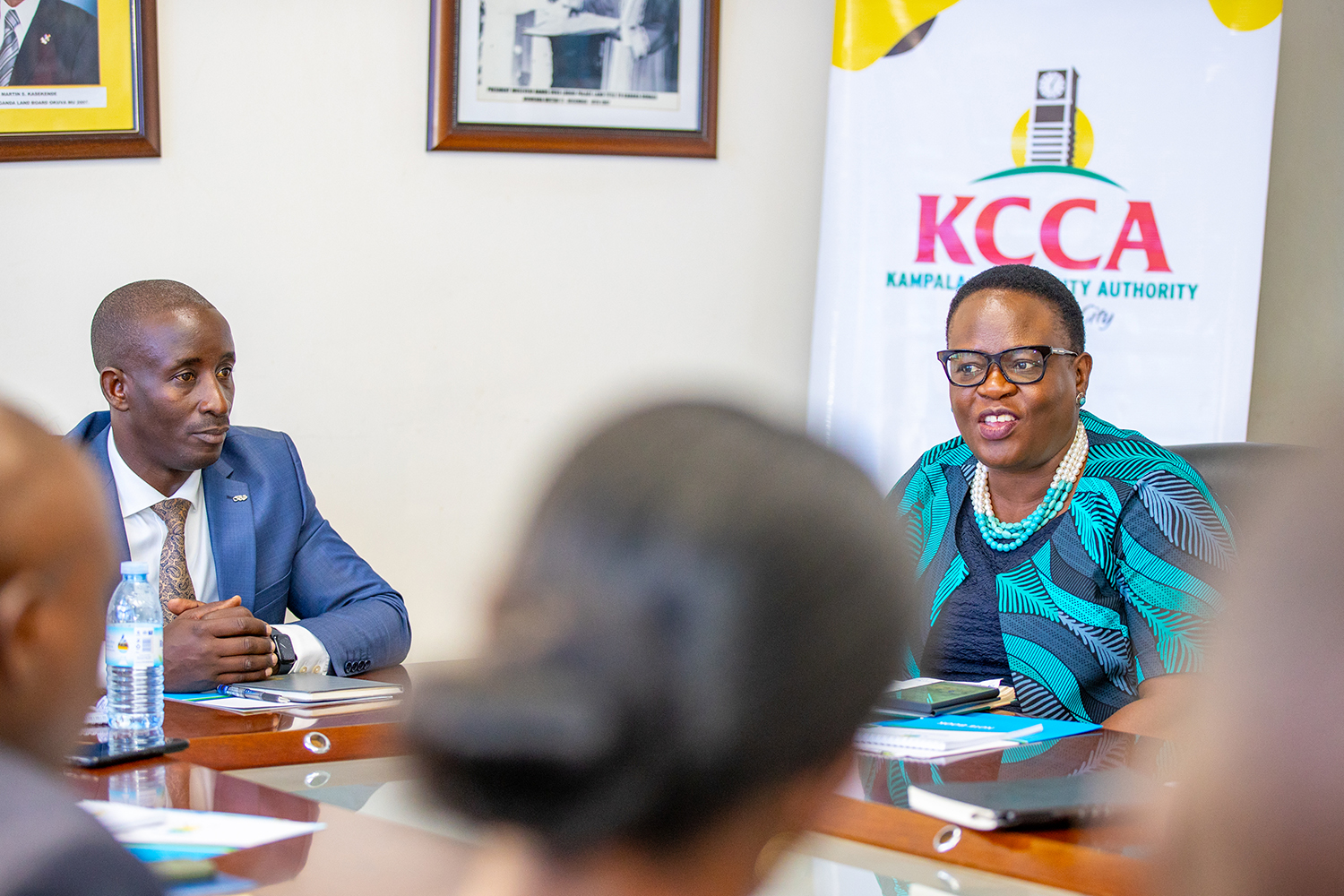 Both KCCA and BLB stressed the importance of cooperation in development control to prevent the construction of illegal structures.
"Collaboration with BLB, the largest landowner in our city, is essential to drive infrastructure improvement. We must engage in ongoing and meaningful dialogue to challenge the existing status quo. Our shared objective is to develop meticulously planned neighborhoods and reinforce our partnership as we collectively work towards the realization of our smart city vision," Kisaka said.
Kisaka expressed the desire to see tangible progress on the ground, moving beyond boardroom discussions.
The Ministry of Lands' Director of Housing present at the meeting emphasized the ministry's readiness to work with partners to improve land-related issues and development.
UNDP representatives expressed their commitment to leveraging technology and data to support the Smart City Agenda.
The partnership between KCCA and Buganda Land Board, along with the involvement of key stakeholders, holds the promise of significant improvements in urban development and living conditions in Kampala.
The meeting concluded with a call for continuous collaboration to transform Kampala into a planned, smart city that prioritizes the wellbeing of its residents. ​