WASTE TO WEALTH - THE 23-YEAR STORY OF NABUGABO UPDEAL JOINT VENTURE
PUBLISHED — 6th, June 2023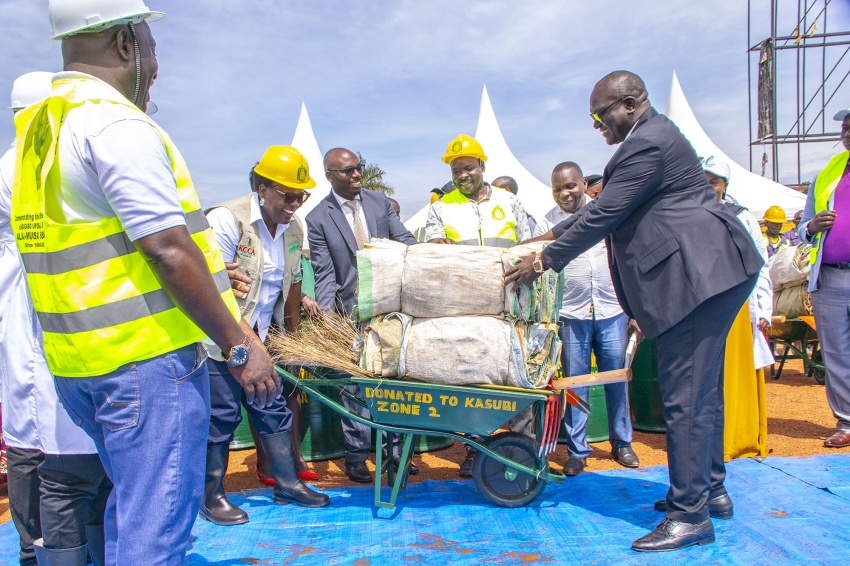 Fate has an uncanny way it plays its rude jokes on humanity. That a man, revered as a colossus, pioneering in the solid waste management of Kampala as a private player, saving the City huge sums in averting the attendant environmental catarophes of bad waste disposal dies on World Environment Day! This man, Al- Hajji Musa SSenyondo, founder and proprietor of Nabugabo Updeal Joint venture, one of the first private solid waste management consignees in Kampala City, died on June 5th 2021. Nonetheless, his dream and legacy live on through his novel innovation, that many will now refer to as a masterstroke of entrepreneural and environment management genius- Nabugabo Updeal Joint venture.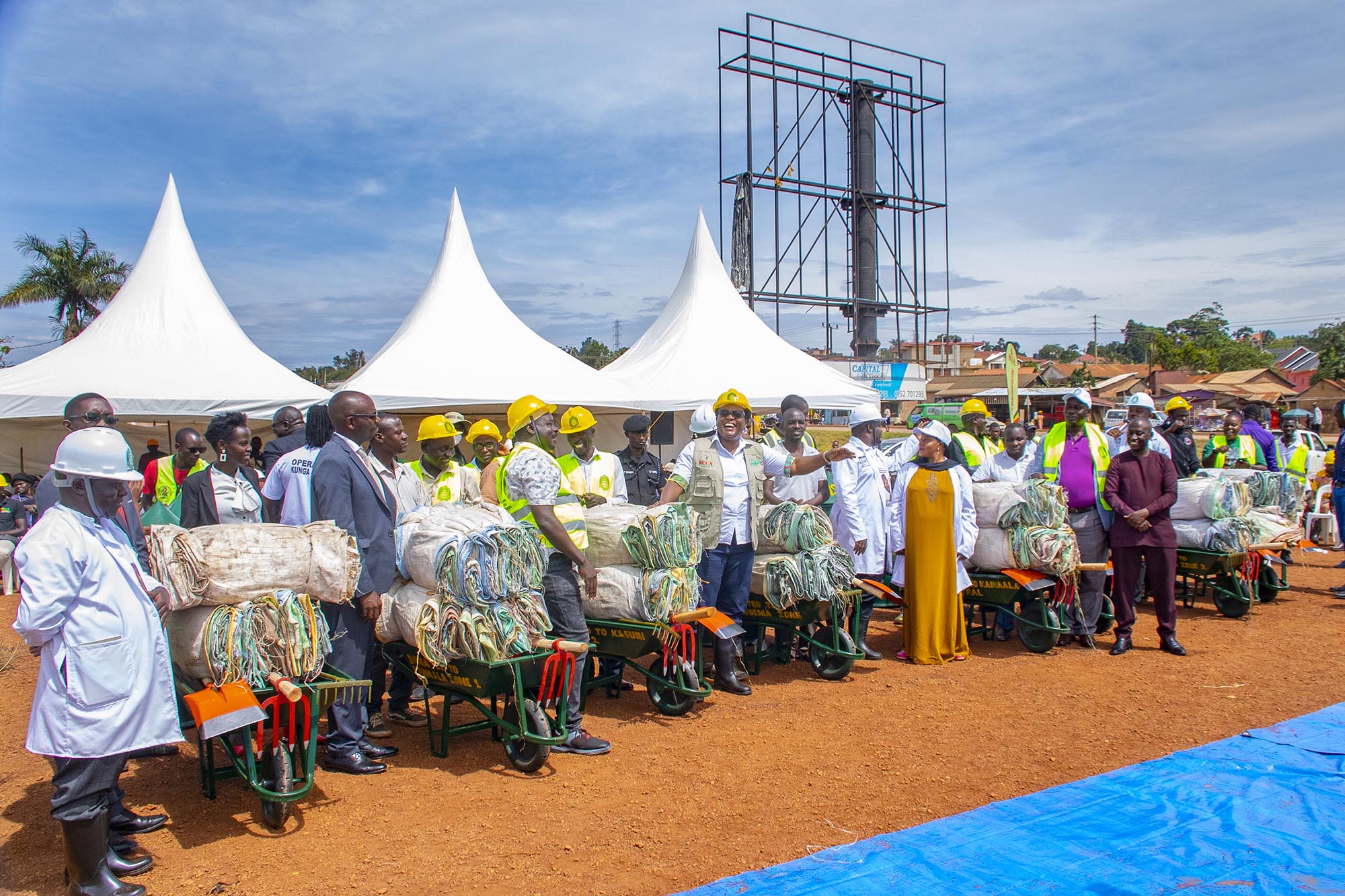 In an event, held Tuesday June 5,2023 at Namungoona grounds Lubaga division; Al Hajji Ssenyondo was remembered and honored for doing more than pioneering of private waste management services. "In the last 23 years of this business, over 1000 people have been employed directly and indirectly. We have safely and properly disposed of Several thousand Metric tons of garbage as well as paid billions of shillings in taxes," Said Abu Baker Ssonko, the Director Nabugabo updeal Joint Venture.
With a fleet of no less than 30 trucks, Nabugabo Updeal Joint Venture operates in the areas of Lubaga and central division. Kampala generates about 1200 metric tons of garbage per day! Occupying approximately 1600 cubic meters Stockpiled.
In her remarks, at this commemorative event where she officiated as guest of honour, KCCA Executive Director- Dorothy Kisaka described Al Hajji Ssenyondo as a visionary and unifying factor whose works remain pivotal in the delivery of the Smart City agenda. "We are very delighted to work in partnership with private partners to improve solid waste management in the city," she said adding, "I found the Late Ssenyondo a much focused and passionate individual who worked selflessly for the good of our City."
Hundreds of workers attended the commemorative event from various city cleaning concessionaires notably 7hills, Sacco and workers of Nabugabo Updeal Joint Ventures Limited. In her message to these frontline workers, the Executive Director emphasized working in unity and to avoid politicization of activities. She also reassured them of timely payment of their wages going forward. "We had a few challenges with the budget and also the process of streamlining your operations, but as I speak, we have everything under control and your money's shall be paid," she said to a deafening ululation.
Mayor Lubaga division His worship Zacchy Mberaze Mawula thanked the communities for mobilizing each other to clean their communities. He further encouraged them to sort their garbage as they can make a living out of it. He concluded by thanking the Executive Director for her relentless support to management especially the divisions.
Speaking to the future outlook of Nabugabo Updeal Joint Venture Limited, Hamza Ssenyondo, Managing Director and son to the founder encouraged residents to sort but most importantly recycle garbage so as to protect the environment. He pledged more fleet and an unwavering commitment to realizing the grand vision and aspiration of their founder.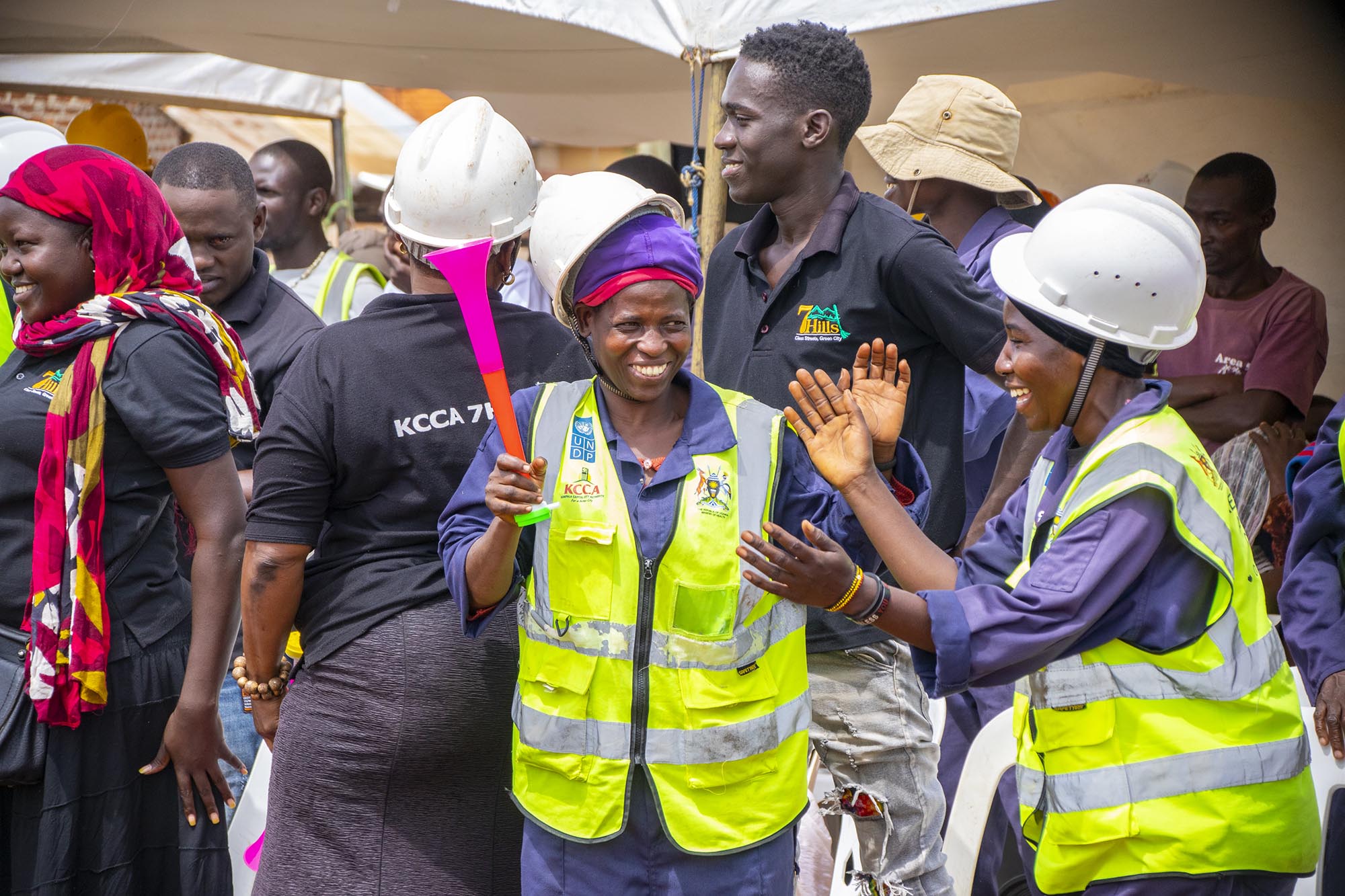 True to the spirit of philanthropy for which Al Hajji Ssenyondo was known, Nabugabo Updeal Joint Venture Limited donated a plethora of garbage collection items which included, wheelbarrows, garbage bins and wheel barrows to the villages of Namungoona and surrounding areas. They also donated a full kit jersey to the local area football team to promote constructive recreational activities to the area youth.