KCCA LADIES VOLLEYBALL CLUB RECEIVES WARM RECEPTION AT CITY HALL
PUBLISHED — 18th, May 2023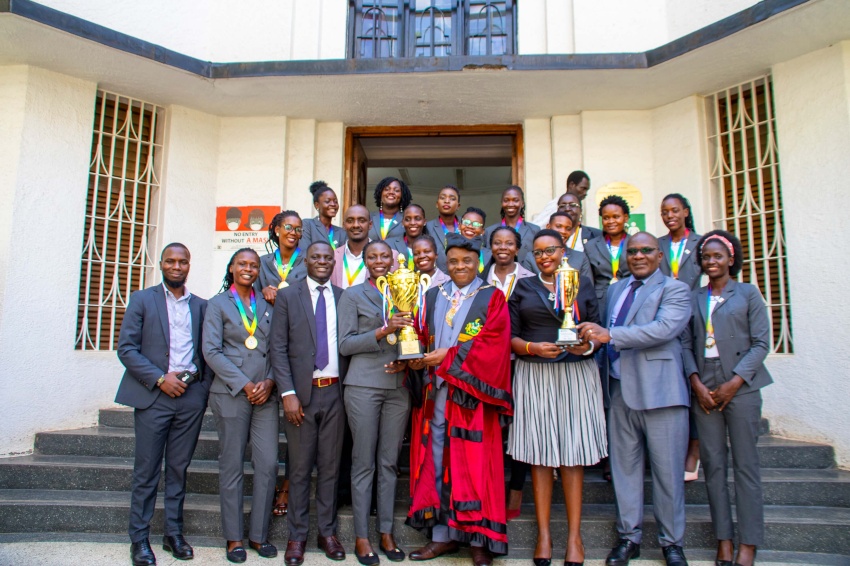 The Kampala City Lord Mayor, Erias Lukwago played host to the KCCA Ladies Volleyball Club at a celebratory luncheon held at the Lord Mayor's Parlor in City Hall.
The event was organized to honor the team's remarkable achievement of clinching the National Volleyball League title after a 17-year wait.
The KCCA Ladies Volleyball Club's long-awaited victory came after an impressive 2-0 sweep against Sport-S in the finals, securing them a spot in next year's CAVB Africa Volleyball Club Championships. The team's success garnered immense excitement among fans, who warmly welcomed them at City Hall.
Dressed in sleek grey suits, the Club members arrived at KCCA headquarters at around 11:00am amidst thunderous cheers from the staff.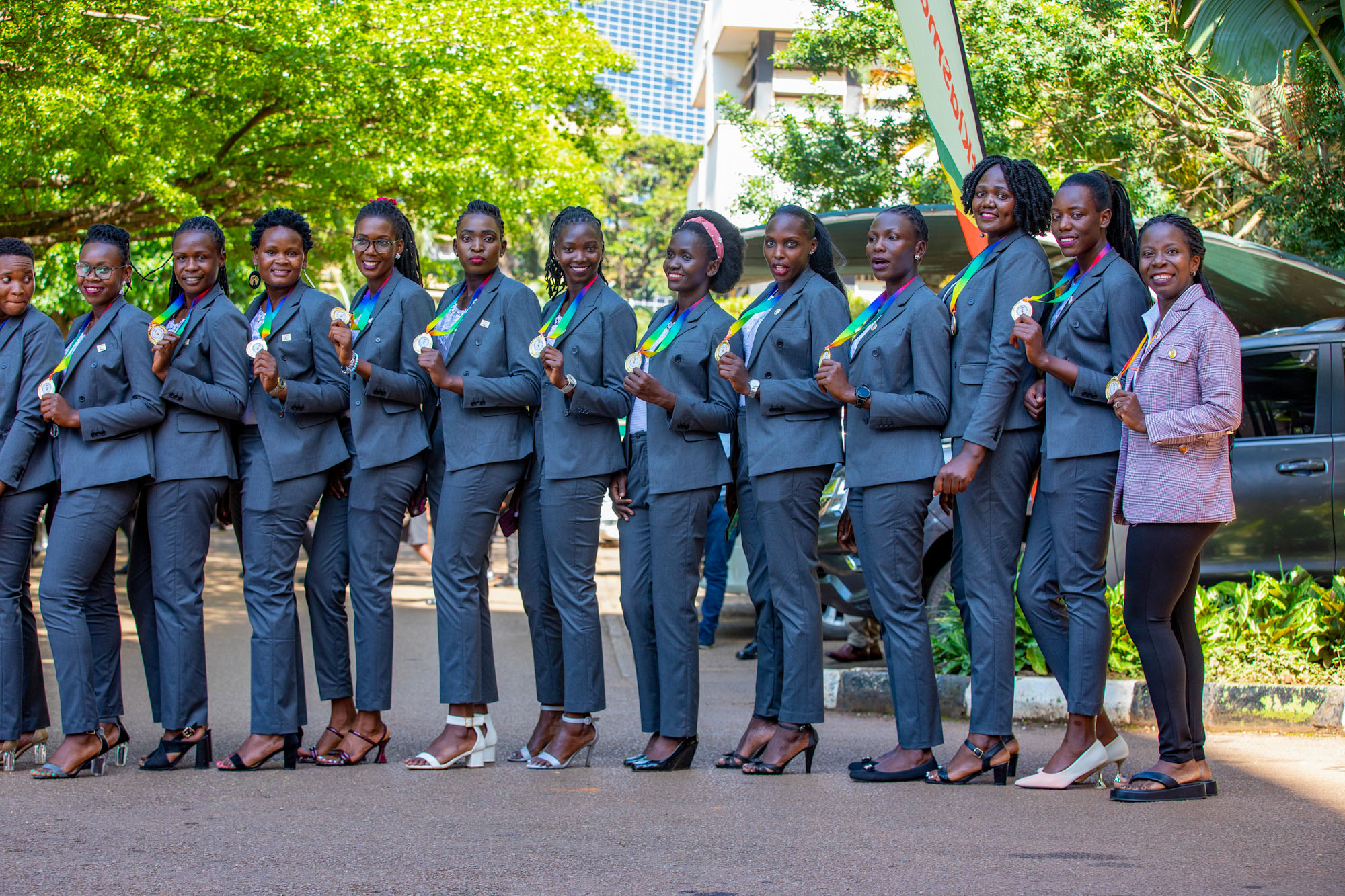 The Executive Director Dorothy Kisaka warmly received the team and congratulated them for winning the trophy before them proceeding to the Lord Mayor's Parlor, where the event took place.
The players led by Captain Eunice Amuron, presented the coveted trophy to the Lord Mayor Erias Lukwago, who serves as the patron of the team.
Addressing the gathering, Lord Mayor Lukwago conveyed his delight at hosting the team in the prestigious Lord Mayor's Parlor and celebrating their victory.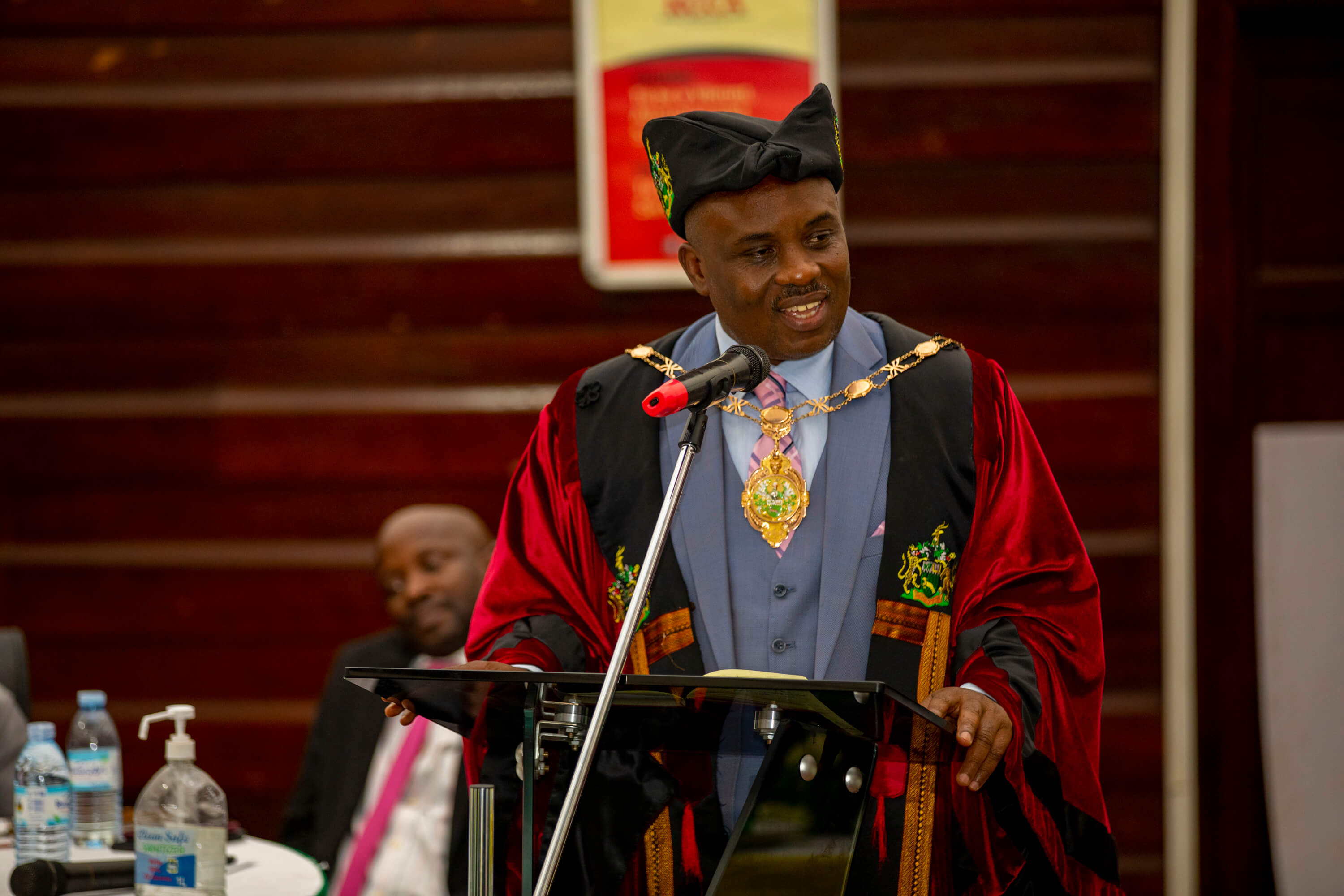 He acknowledged the team's perseverance and hard work throughout their journey, expressing his admiration and pride.
Lukwago pledged unwavering support for the team, emphasizing that they would receive the assistance necessary to maintain their focus and excel in future competitions.
To appreciate the team, Lukwago handed them a UGX 10m cheque before inviting them to a sumptuous meal.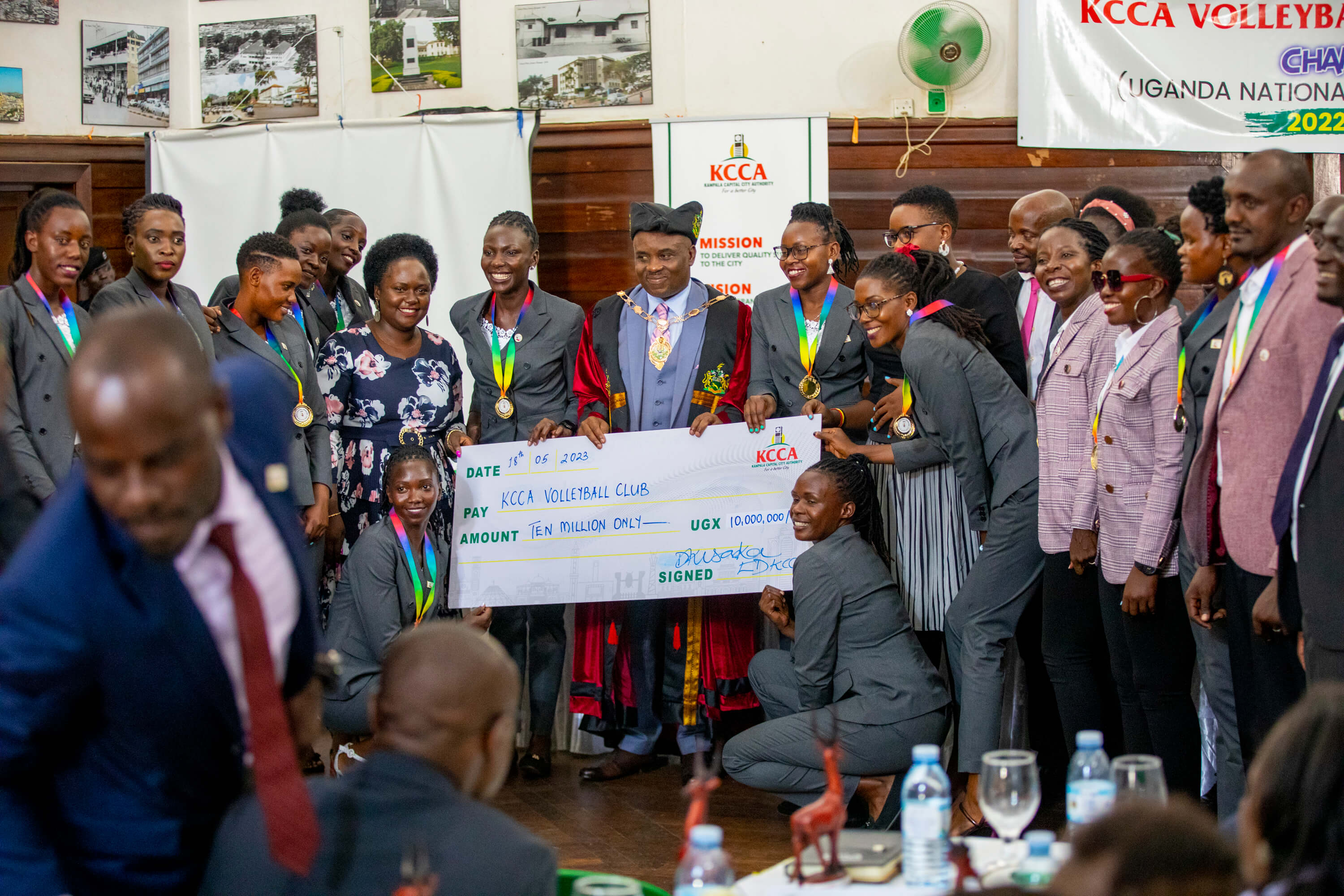 He also called upon the government to strengthen sports associations, emphasizing that the country should not face challenges in providing spaces for sports activities. He reiterated the city's commitment to supporting the team, stating that their backing would endure regardless of trophies won or lost.
Deputy Lord Mayor Doreen Nyanjura expressed her joy and gratitude, commending the players for making the city proud.
The Vice President of the Uganda Volleyball Federation, Ahmed Kigundu, congratulated the team on their victory and emphasized the importance of corporate support for volleyball, urging companies to rally behind the sport.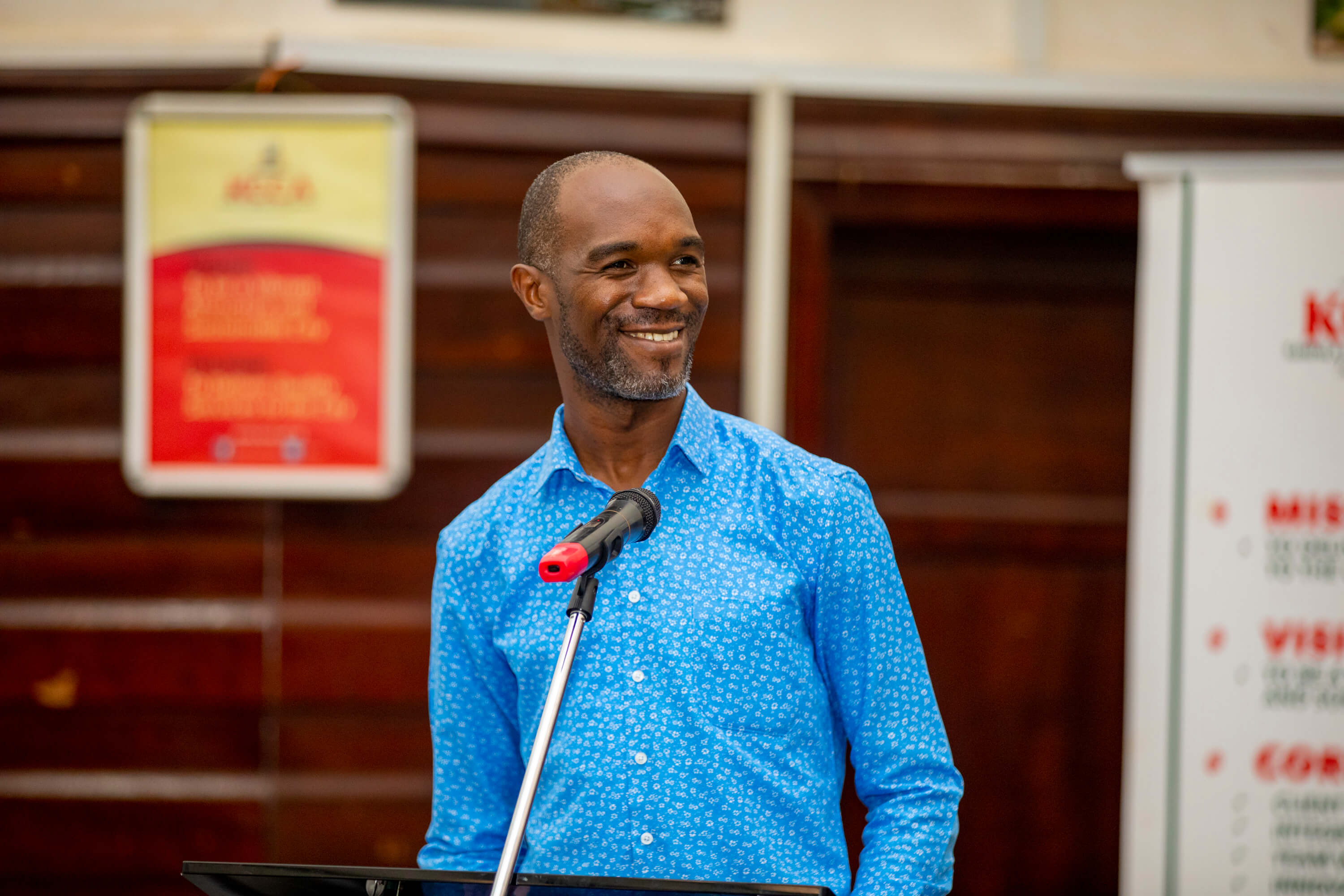 In his address, Kigundu encouraged the players to strive for excellence and represent the continent on the international stage.
He expressed gratitude to KCCA for their unwavering support of the team. Head Coach Shilla Omuriwe and Manager Catherine Echoku were also present, standing as pillars of guidance and inspiration for the team.
Charles Magnot, the acting Director of Education and Social Services, lauded the team's achievement, highlighting the significance of their triumph after a 17-year drought.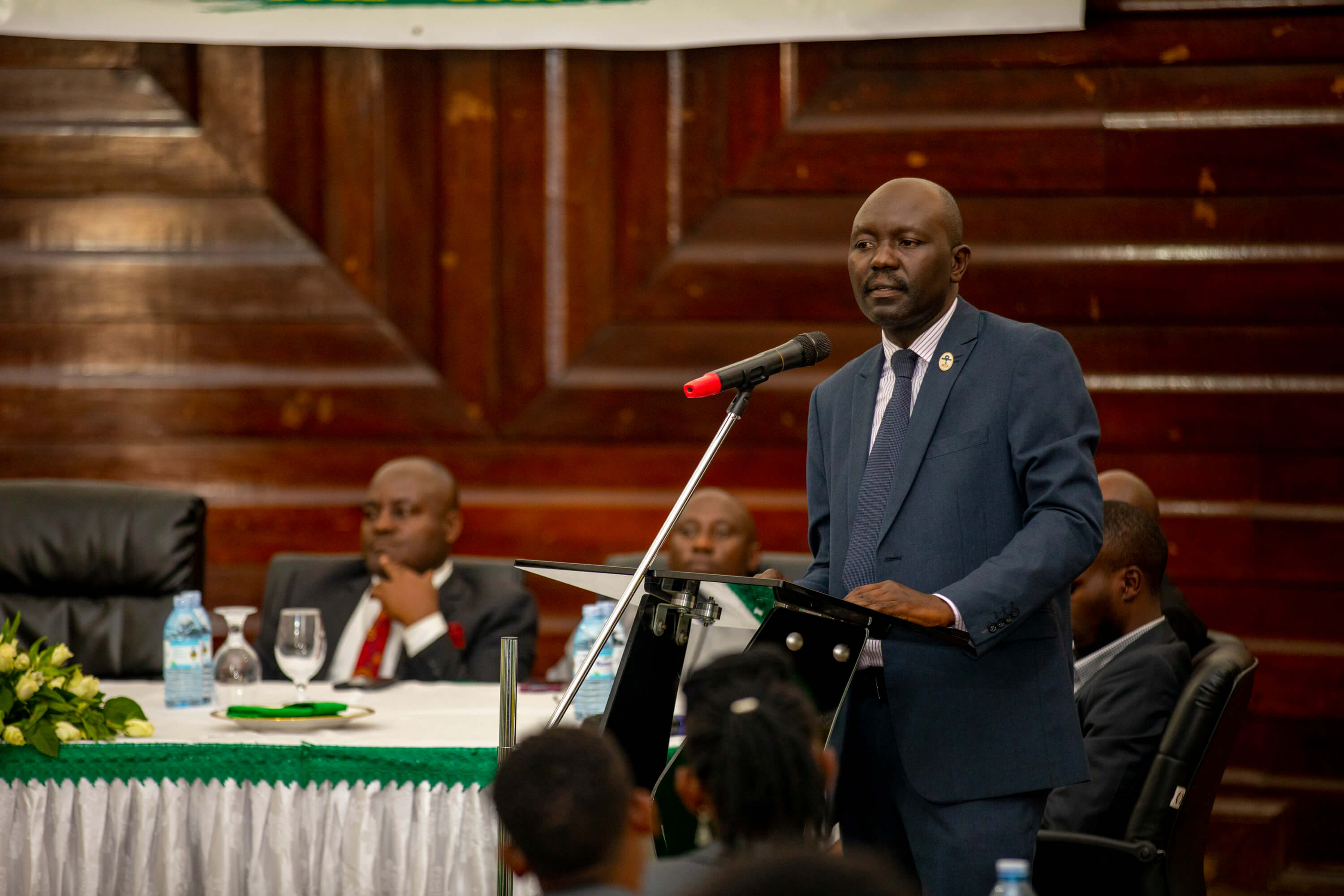 The triumph of the KCCA Ladies Volleyball Club serves as a testament to their dedication, perseverance and talent. With the resounding support from the city and a renewed drive, the team aims to make an impact on the African volleyball stage and inspire further growth and development of the sport in Uganda.