Musisi discusses migration and urbanisation in European Parliament
PUBLISHED — 25th, May 2018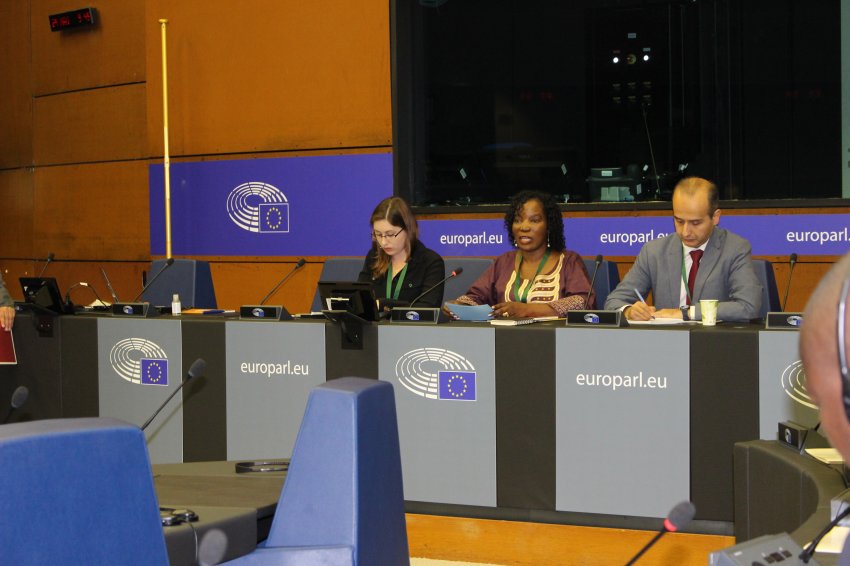 Jennifer Musisi, Executive Director of Kampala Capital City Authority has been welcomed at a conference with humanitarian leaders at the European Parliament based in Strasbourg, France calling upon humanitarian agencies to embrace good practices in collaborating with urban authorities in cities. At the conference, Musisi said that sometimes city dwellers do not always get the services they deserve due rapid urban growth and limited resources. Partnerships with international actors such as NGOs present an opportunity to improve living conditions and requires efforts to consolidate coordination, sharing information, and strong involvement of authorities for developing international assistance programmes.
KCCA will benefit from the result of the urban needs assessment realized by the AGORA project in slums hosting refugees and migrants. This will facilitate information sharing and coordination mechanisms in the course of the Kampala Migration Forum. "Our cities for example Kampala where I live and work are growing with many people coming in search of better education, health and source of livelihood. The numbers and demand for resources tend to be overwhelming. We need to coordinate better through meaningful involvement, scoping and planning to realize better growth. We shouldn't be running parallel systems but rather building synergies for better results," remarked Musisi.
She guided that the relief agencies need to coordinate with urban authorities to attend to the issues where the need is. The engagement which started on 23-24 May 2018 in Strasbourg is organized by Global Alliance for Urban Crises, in partnership with IMPACT Initiatives. The Alliance is a platform of of over 65 Institutions encompassing Humanitarian and Development Agencies, Academic Bodies, Network of Municipal authorities and professional Institutes representing Architects, Engineers and Planners. The Global Alliance for Urban Crises was established to bring the different actors who can help improve crisis preparedness and response in our increasingly urban world.