KAMPALA GEARS UP FOR NAM SUMMIT 2024
PUBLISHED — 9th, November 2023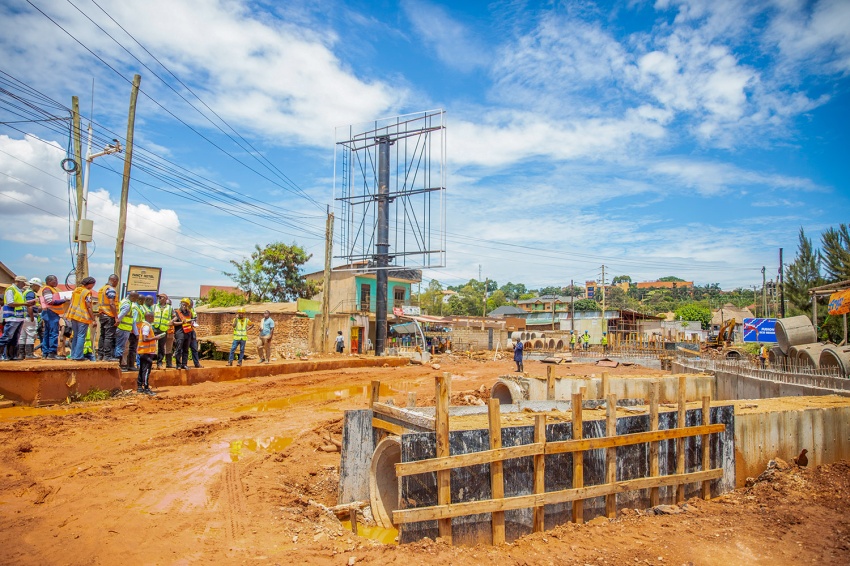 The Kampala Capital City Authority (KCCA) Executive Director Dorothy Kisaka has outlined the city's comprehensive preparations for the upcoming Non-Aligned Movement (NAM) Summit.
Under the theme "Deepening cooperation for Shared Global Affluence", Uganda is set to host the 19th NAM Summit at the Speke Resort Munyonyo scheduled for January 2024.
The event marks a pivotal moment as President Yoweri Museveni takes over the chairmanship of the organization from the President of Azerbaijan, Ilham Aliye.
Apart from NAM, Uganda will in the same time host a High-Level International Summit of the Group of 77 Plus (China G77+China)
During a press briefing held at Hotel Africana today, Kisaka revealed that in order to ensure a seamless summit experience, KCCA is executing multifaceted plans.
Key initiatives include a 15km road maintenance project to address flood-prone areas where at least 10 roads, are set to be fixed.
The roads include; Mukwano road, Press House road, Ggaba road, Cape road, Salaama road, Mobutu road, Prince Badru Kakungulu road, UCB Rise, Seriso road, and Tank hill road.
"Government has released money which has empowered us to execute these vital preparations," Kisaka said.
The funds to these efforts is part of the UGX 78bn development funding that government has already released to KCCA.
Regarding ongoing maintenance of roads in the city, Kisaka highlighted the collaboration with the UPDF Engineering brigade in fixing roads, emphasizing ongoing efforts to eliminate potholes.
"They will be coming to support our engineering teams to fix the various roads in the city," Kisaka said.
She revealed that KCCA will also install streetlights along 30km of roads, and ensure removal of illegal structures on various roads.
The issue of rescuing street children has also been highlighted as key during this period.
"We are not doing this for the NAM summit but we want children to be in places where they are supposed to be. Not on the street," Kisaka said.
In order to provide safe working places for vendors, KCCA is focusing on revitalizing Busega market, with concurrent road improvements to enhance accessibility. Additionally, the reopening of Kisekka market presents another positive development.
"I want to urge all those operating on streets to leave the streets and go in our markets. We have 16 markets which vendors can utilize," Kisaka said.
She encouraged city dwellers to ensure they keep the city clean as we prepare to host the visitors.
As the city transforms in anticipation, residents eagerly await the historic events set to unfold in January 2024.