KEEP KAMPALA CLEAN CAMPAIGN TAKES CENTER STAGE IN MAKINDYE
PUBLISHED — 21st, September 2023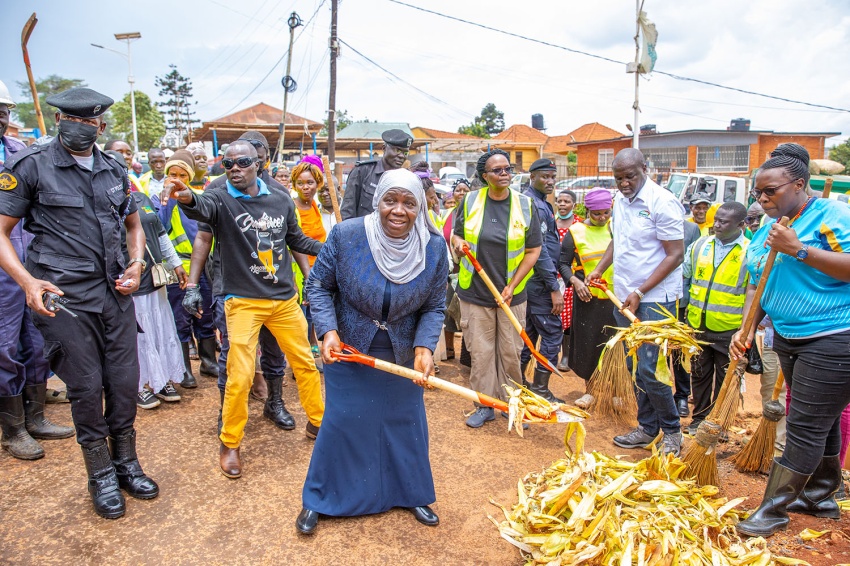 In the early hours of Thursday morning, the streets of Makindye Division in Kampala witnessed a remarkable transformation.
Brooms, spades, and unwavering determination filled the air as street sweepers, landscapers, desilters, from 7 Hills and Community Sacco and the community of Kibuli united in a powerful mission to rid their beloved area of garbage.
This marked the official launch of the Keep Kampala Clean initiative in Makindye Division, a groundbreaking campaign that is capturing hearts and changing lives.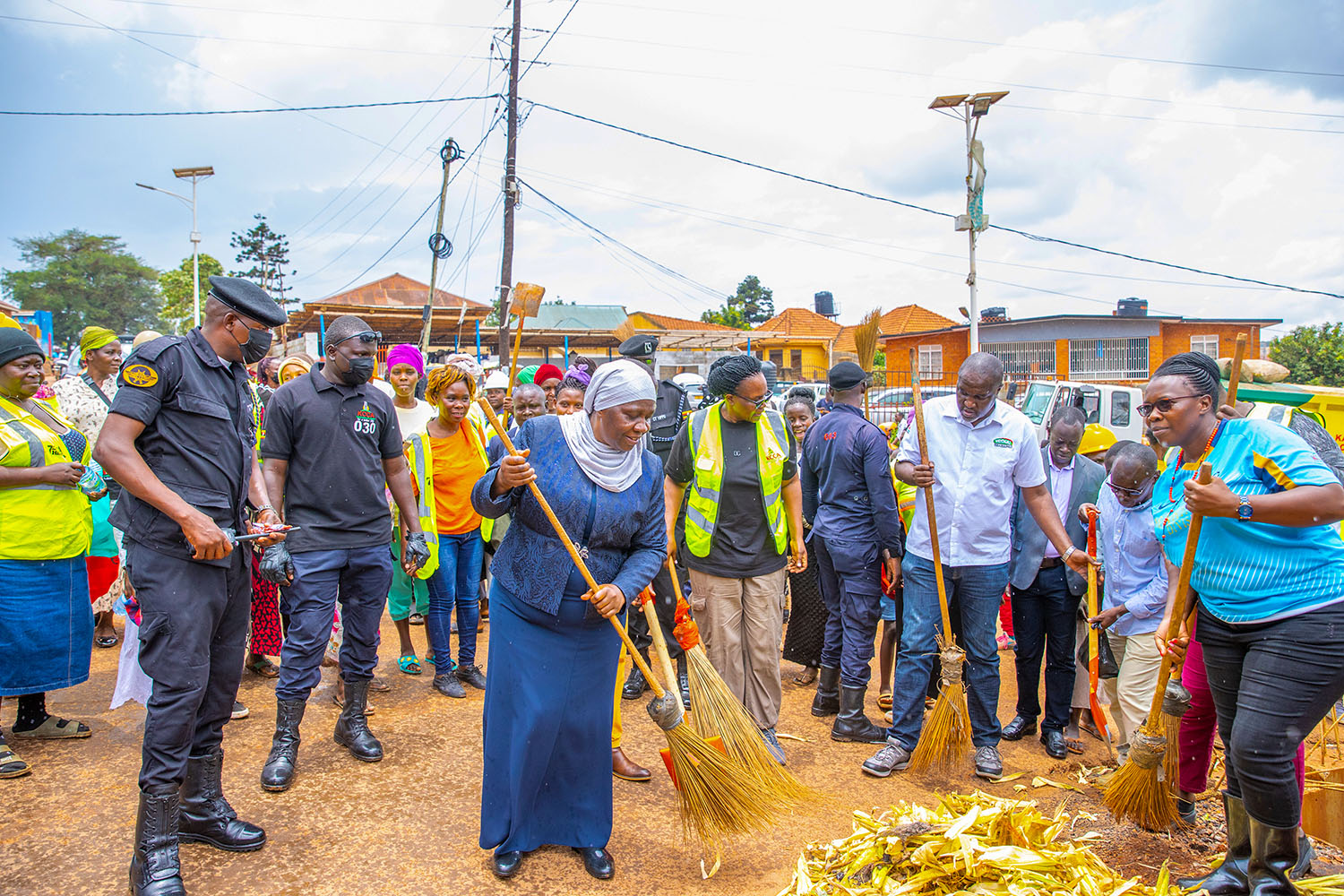 The campaign, spearheaded by the Kampala Capital City Authority (KCCA), aims to do more than just sweep the streets clean.
It carries a resounding call to action, calling upon every citizen to take responsibility for his or her environment. The primary goal is to sensitize citizens about proper waste management, reduce littering, and contribute to the realization of a Smart City agenda.
The launch event was graced by the presence of Hajat Minsa Kabanda, the Minister for Kampala Capital City and Metropolitan Affairs.
She not only showed her commitment to the cause but also led by example by taking to the streets herself to sweep.
"Cleanliness begins with you as an individual. If you don't dump garbage in the drainage, or litter the streets Kampala will be clean," Kabanda said "Keeping Kampala clean is not only a job for KCCA but for all of us,"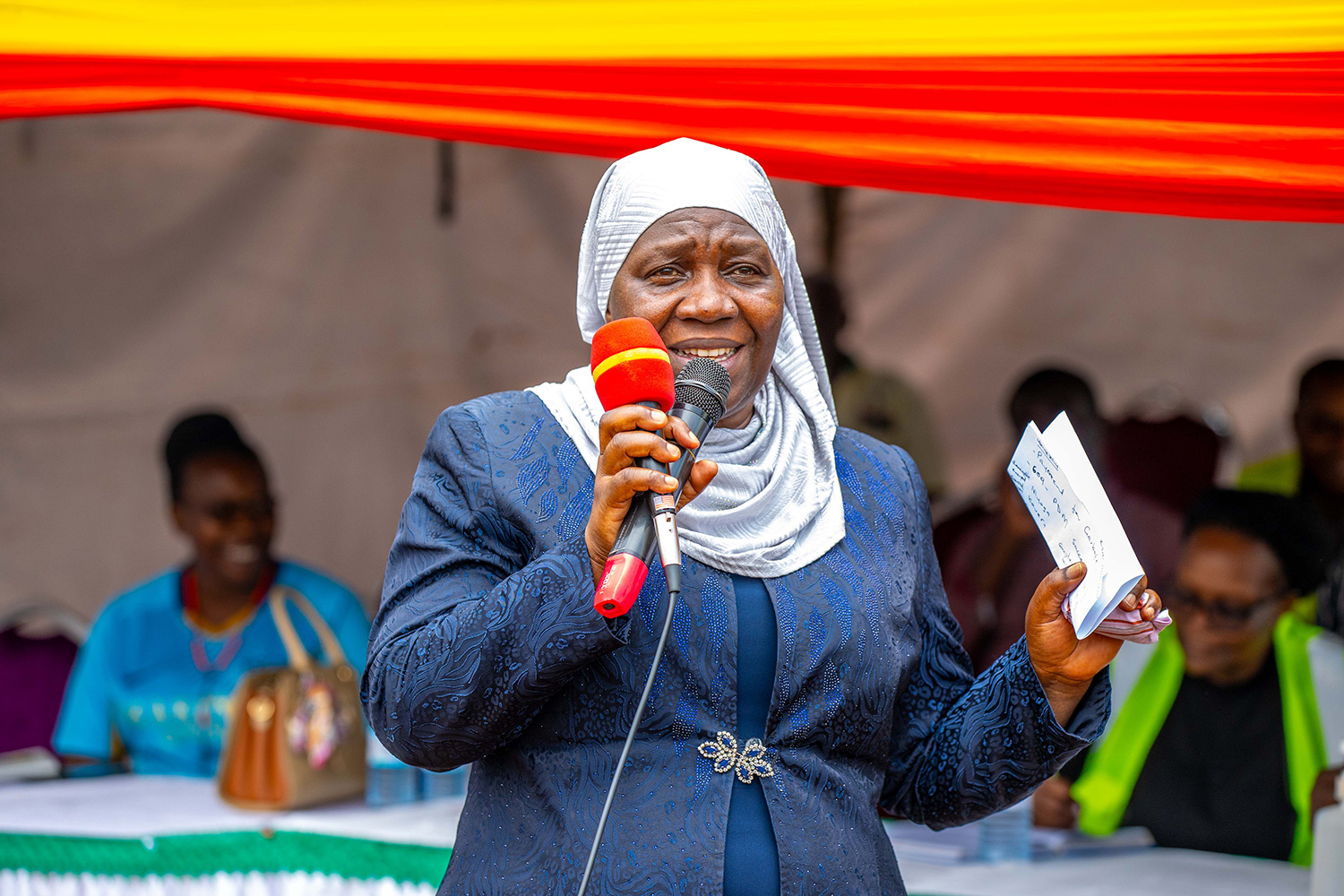 Kabanda praised city frontline workers especially the women who have been instrumental in maintaining cleanliness, while also reminding everyone not to neglect their personal hygiene in the process. She emphasized the pressing need to improve waste management practices across the city.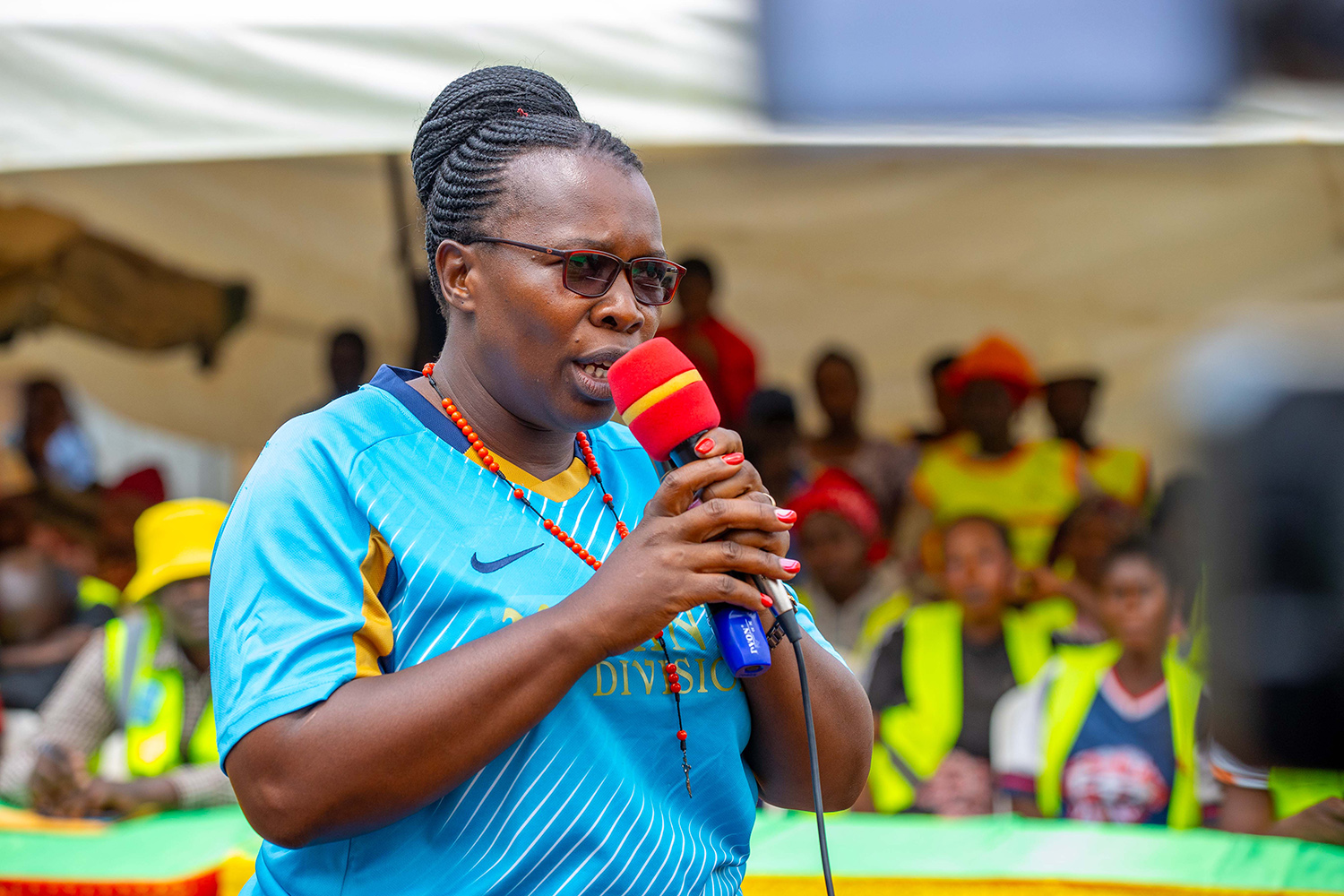 Josephine Nassazi, the Secretary for Health in Makindye Division, representing the Mayor of Makindye Division, added her voice to the call for cleaner streets. She urged for an increase in the equipment used for cleaning and passionately called upon drivers and boda boda riders to respect road cleaners, recognizing their vital role in ensuring a cleaner and safer city.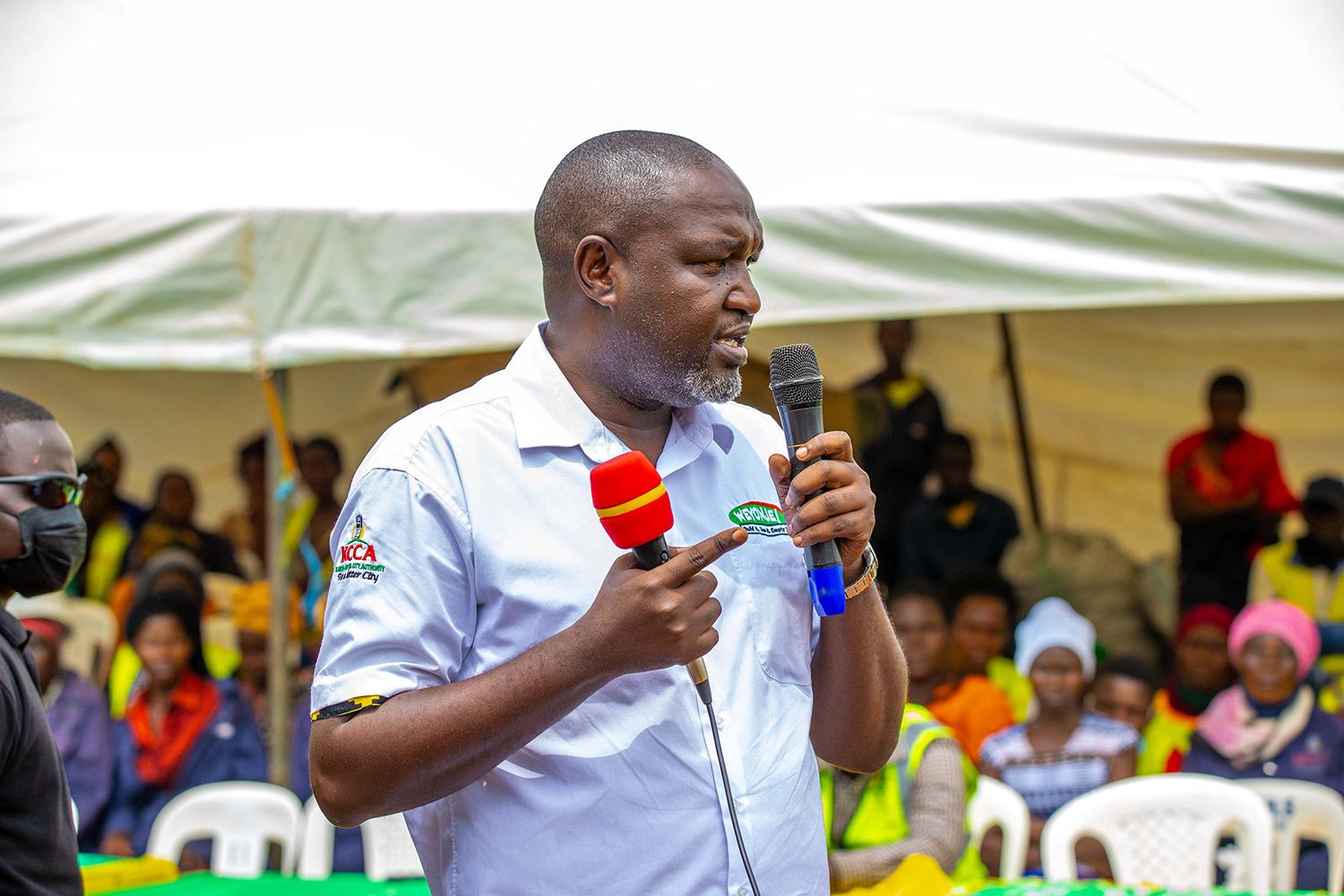 Dr. Daniel Okello, the Director of Public Health and Environment, delivered a poignant message on the environmental front. He discouraged the use of Kavera (polythene bags), a notorious source of environmental problems in Uganda. Dr. Okello highlighted the devastating consequences of blocked drains, partly caused by these bags, leading to flooding in the city. He urged food vendors to switch to paper bags, emphasizing the potential for a cleaner and safer environment.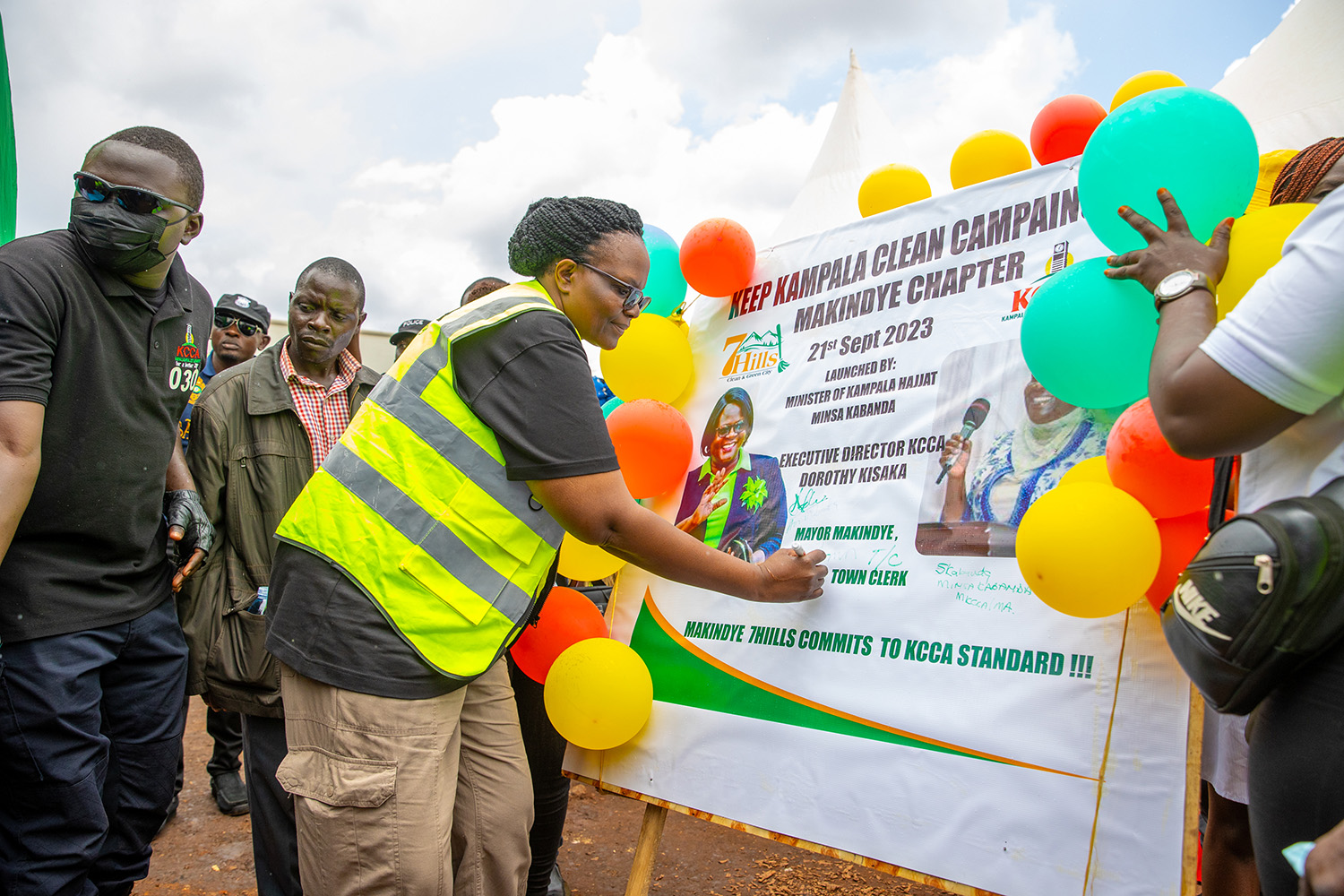 Janet Luzinda, the Town Clerk of Makindye Division, expressed gratitude to the dedicated individuals who toil late in the wee hours of the morning to clean the city. She emphasized the urgent need to stop dumping garbage in the drains and instead dispose off it properly.
Luzinda also underscored the importance of involving professionals like desilters and landscapers in unblocking drains and maintaining the city's precious green spaces.
Kampala's waste problem is not a small one, with approximately 2500 tonnes of waste generated daily, comprising a significant 80% organic waste.
However, KCCA has been making strides in waste management. In March 2023, they added 10 new garbage compactor trucks to their fleet, now boasting 22 trucks in total.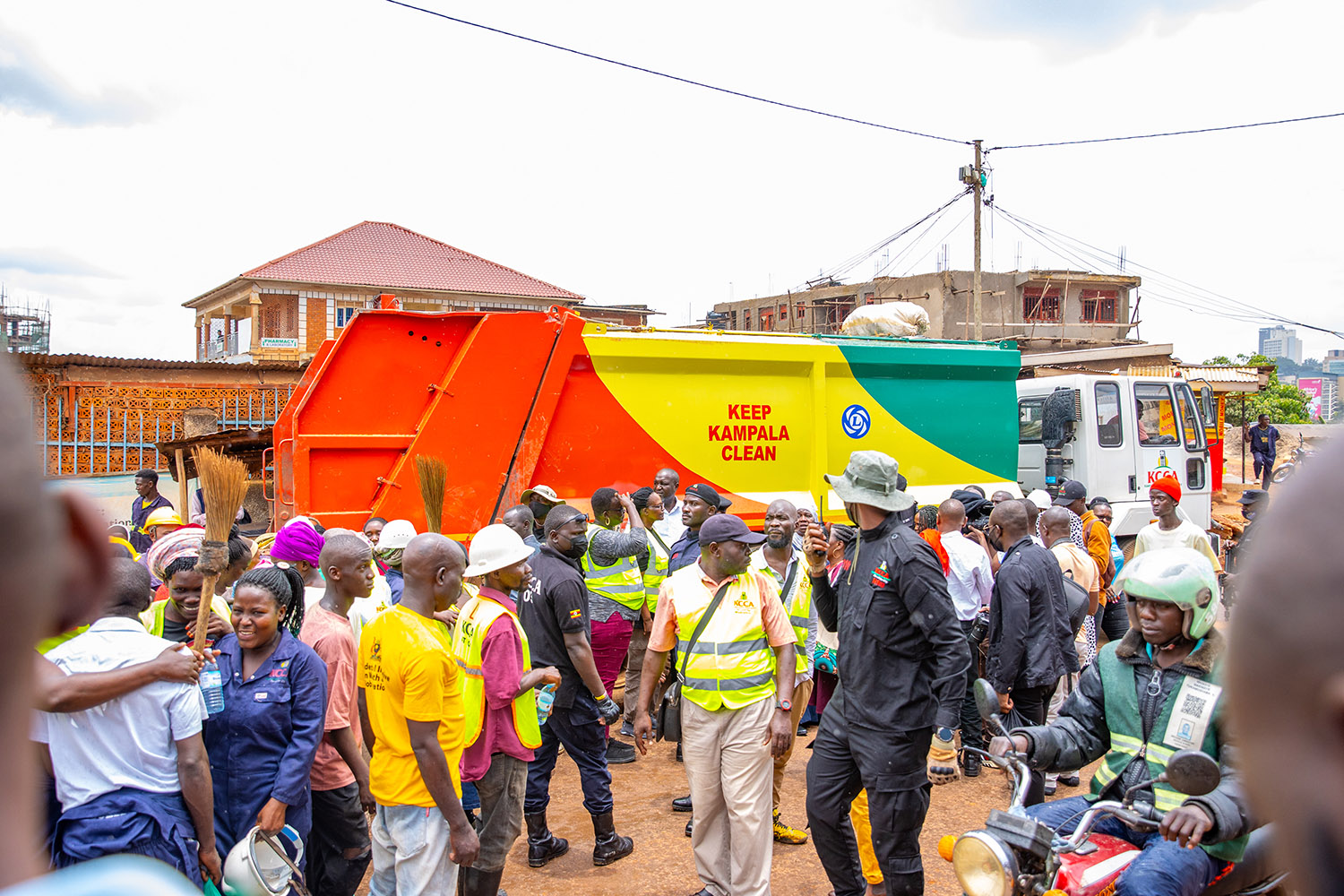 This infrastructure expansion allows for better collection, transportation, and safe disposal of solid waste, faecal sludge, and drainage maintenance.
KCCA's collaboration with private sector consignees, including Nabugabo Updeal Joint Venture, Bin It, and Home Clean, has led to a remarkable increase in the collection rate for solid waste.
The collection rate has risen impressively from 35% in 2016 to an inspiring 59% in 2023, a testament to the power of public-private partnerships.
The "Keep Kampala Clean" initiative has issued a powerful call to the city's residents. They are urged to cease littering, ensure that every premises has a litter bin, safely store waste until it is collected, promote the 3Rs (Reduce, Reuse & Recycle), encourage hygiene and handwashing practices, and ensure access to toilets for all citizens.