MUSEVENI CALLS FOR EMBRACING OF EDUCATION AND ENDING POVERTY AT KATONGA MEMORIAL CELEBRATION
PUBLISHED — 9th, September 2023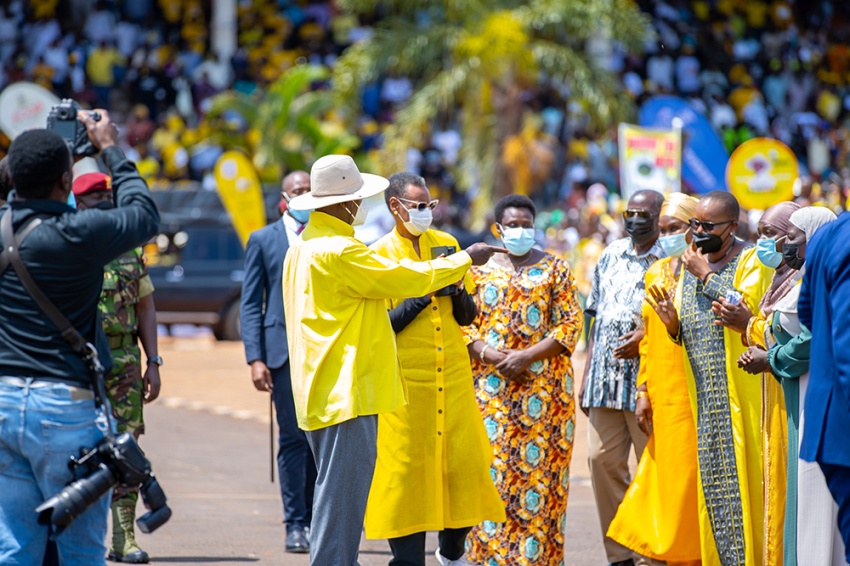 In a historic celebration that brought together the nation, President Yoweri Kaguta Museveni marked his 79th birthday in tandem with the commemoration of the Katonga Battle Memorial at Kololo grounds on Friday.
The day, organized by the Bazukulu, coincided with the President's birthday, providing a unique platform for him to address the nation on key issues.
President Museveni expressed gratitude to all those who had gathered to celebrate his 79 years on Earth but emphasized that the celebration should also honor the collective struggles and sacrifices of the people who fought for Uganda's freedom.
Speaking passionately about the significance of September in Uganda's history, he recounted the events of September 1972 when he was 28 years old and the unsuccessful attack on Mbarara barracks.
However, he highlighted the more successful and well-organized September of 1985, the Katonga battle, which ultimately led to their victory and ushered in the National Resistance Movement government in 1986.
The President then shifted his focus to a pressing issue - education.
He stressed that access to education should be a fundamental right for all Bazukulu (young people) and expressed concerns about head teachers in schools charging fees, hindering the government's plan for free education.
Museveni firmly asserted that education should not be treated as a commercial entity but rather as a means to empower the youth.
"We don't want a peasant to produce another peasant," he declared, emphasizing the need for Uganda to transition into a modern economy.
He outlined four key areas where wealth could be generated and poverty could be defeated: commercial agriculture, manufacturing (small, medium and large-scale), the service sector and ICT.
Museveni highlighted the untapped potential in agricultural self-sufficiency, specifically in producing poultry and animal feeds.
Vice President Jessica Alupo also addressed the gathering, recognizing the significant role played by the Revolutionary fighters of Katonga in securing Uganda's true independence and laying the foundation for prosperity.
She called upon the nation to uphold the values and principles that the revolutionary leaders fought for.
The event featured various tributes, including one from Hadija Namyalo, Coordinator of the celebration, who emphasized that the day was not just about celebrating Museveni's birthday but also about honoring all those who fought during the battles of Katonga.
Special recognition was given to KCCA city's 7Hills members for their efforts in keeping the city clean. 7Hills which is a group of over 3,000 ghetto youths who have resorted to productive activities in order to join the money economy.
In a lighter note, children of Revolutionary fighters presented a spectacular acrobatic performance, while Comedian Teacher Mpamire entertained the audience with his uncanny mimics of President Museveni.
As Uganda looks toward the future, President Museveni's call for embracing education and fighting poverty has set the tone for a renewed commitment to economic development and prosperity, ensuring that the sacrifices of the past continue to shape the nation's progress.