KCCA LAUNCH HYBRID SOLAR SYSTEM TO EMPOWER SCHOOLS FOR THE DEAF IN KAMPALA
PUBLISHED — 22nd, March 2023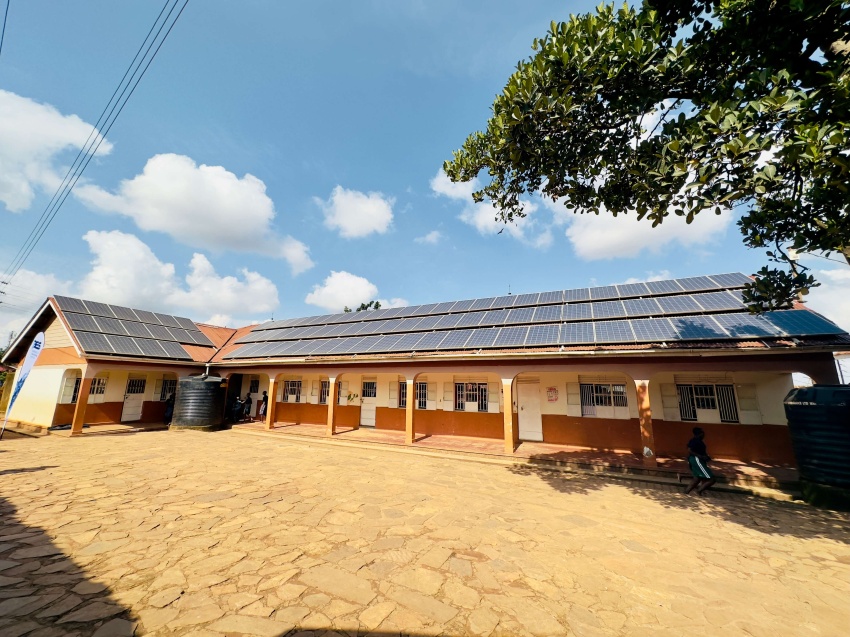 Kampala City Council Authority (KCCA) has launched a Hybrid Solar System in two schools for the deaf, Mulago and Uganda School for the Deaf Ntinda, as part of its smart city agenda.
The system, which was financed by the European Union (EU) and Green Energy, was implemented through the Public Infrastructure for Urban Development (PIFUD) project.
The KCCA Executive Director Dorothy Kisaka, expressed her gratitude to the EU for its continuous support towards the development of Kampala and Uganda.
Kisaka highlighted that the smart city agenda focuses on three pillars; Technology, Infrastructure and People's wellbeing.
"The Hybrid Solar System project emphasizes these pillars and fulfills the aspirations of the National Resistance Movement (NRM) government's social economic transformation agenda," Kisaka said.
The solar system is expected to address the challenge of power in the schools. So far the two benefiting schools have reduced their energy needs by 100% and 80% at Mulago and Ntinda respectively.
Furthermore, the project has also improved the buildings, walkways, and landscaping of the schools.
Lennart Deridder, the Head of the Inclusive Green Economy Team at EU Uganda, emphasized that the project was about empowering children and giving them the tools to grow better by providing them with clean energy.
He also expressed his gratitude to PIFUD and KCCA for delivering the project and highlighted that access to clean energy is a catalyst to the delivery of other social services like education.
The Mayor of Nakawa Division, Hon Paul Mugambe, called the Hybrid Solar System project a landmark project that would change the lives of the schools and the community.
Mugambe thanked everyone who made the project a success and urged everyone to protect the solar system.
The Project Coordinator, Edson Masereka explained that at least UGX 300m was spent on the Mulago School of the Deaf, where 110 (275 watts) panels were installed while Ntinda School of the Deaf received UGX 394m for 147 solar panels (275 watts) and minimal renovations on the school infrastructure.
Masereka also highlighted that the schools can now have some savings from what they were spending on Umeme to maintain the solar system.