KAMPALA CENTRAL FARMERS RECEIVE OVER 30,000 CHICKS
PUBLISHED — 18th, January 2023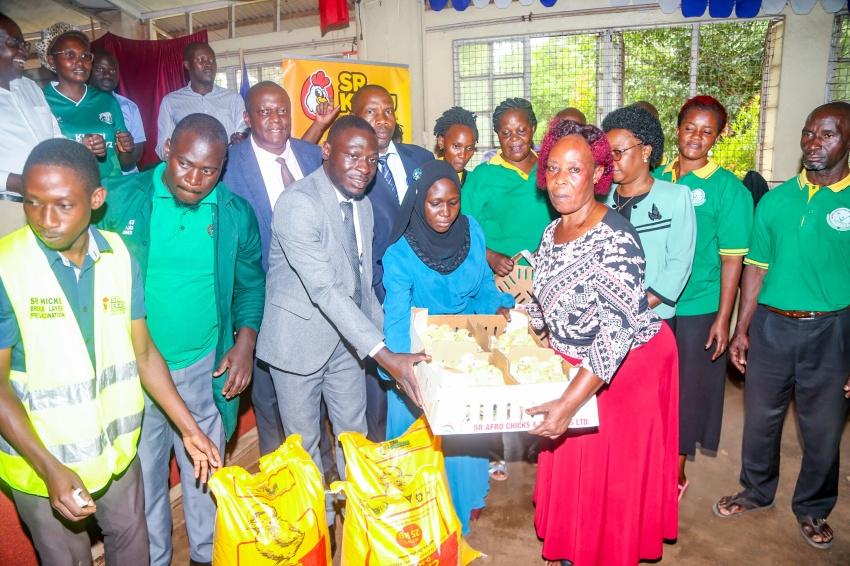 A total of 32,650 chicks have been given to farmers in Kampala Central Division by the Kampala Capital City Authority (KCCA).
Aimed at improving the livelihood of the urban community, KCCA delivered the chicks in partnership with the National Agriculture Advisory Services (NAADS).
A total of 186 farmers who benefited from this program were also given chicken feeds totaling to 30,000 kilograms to enable them start up their farming businesses without excuses.
Amina Lukanga the Kampala Resident City Commissioner (RCC) handed over the day-old chicks to the farmers on Tuesday during an event held at East Kololo Primary School.
She commended the National Resistance Movement (NRM) government for always having the people of Kampala at heart and urged the beneficiaries to fully utilize these inputs to transform their lives.
"Government wants the people of Kampala to be transformed and get out of poverty. This support is aimed at improving on the incomes of the benefiting households and increasing food security, Lukanga said.
Last financial year, farmers in Kampala City also received about 200,000 chicks from the government under the NAADS program.
"I want to call upon you to support government programs, there are many of them like Emyooga, Parish Development Model (PDM), Youth Livelihood, money for the elderly and the women among others. Embrace these programs so that we transform our households and get out of poverty," Lukanga said.
David Musunga the Deputy Director Marketing and Production asked farmers to work in groups and market their products in groups.
"If you do this it will be easy for you to get market and get a good price. But in all be thankful to the government for supporting you," Musunga said.
Annet Kawalya one of the beneficiaries appreciated the government for supporting the farmers.
"I'm so excited to be among the people benefiting from this program and I'm sure it is going to change my life," Kawalya said.
She revealed that they have been trained on how to handle the chicks, feed them and vaccinate them.
Dr Robinson Kabanda, the Kampala City NAADS coordinator revealed that farmers will also be getting free technical advice through the available extension workers.
The event was attended by the Central Division Deputy RCC Yasin Ndide, the Town Clerk for Central Division Agnes Nakimuli and councilors from Central Division.