KCCA LAUNCHES CONSTRUCTION OF A TRAFFIC CONTROL CENTER
PUBLISHED — 8th, November 2022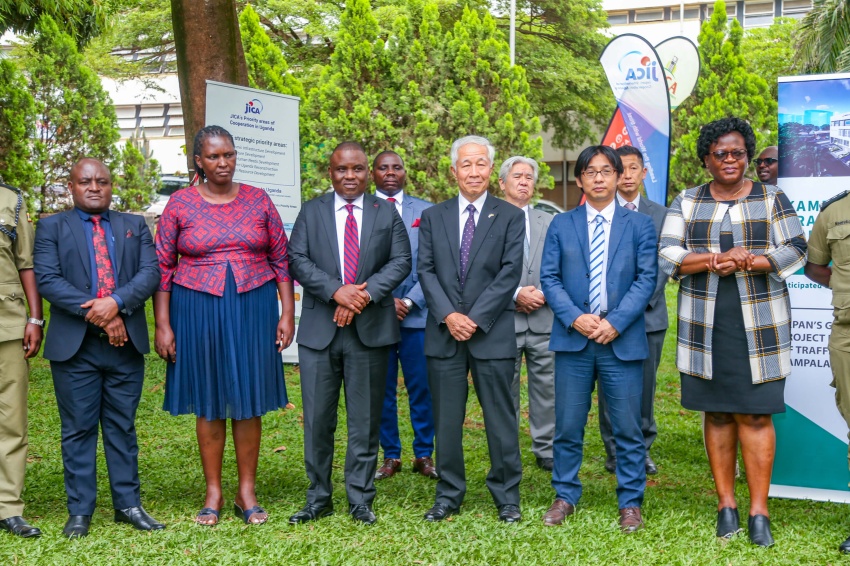 Kampala is set to become a model city in smart traffic control systems in East Africa following the launch of the construction works for the Traffic Control Center at City Hall in Kampala.
The Kampala Capital City Authority (KCCA), with support from the Japanese International Cooperation Agency (JICA) is to construct a Traffic Control Centre aimed at alleviating traffic congestion in the city.
This will make Kampala the first city in East Africa to have such a smart facility.
At least JPY 2.44 Billion approximately UGX 63 Billion is to be spent on the project that is expected to be completed in 30 months from the day of ground breaking on November 8.
The traffic control Centre is part of the technical cooperation project named "The Project for Capacity Enhancement of KCCA in Management of Traffic Flow in Kampala City" launched between KCCA and JICA in 2015.
This project which proposes a Japanese Traffic Control System named MODERATO will also lead to signalization of up to 27 junctions and removal of Five roundabouts in the City. These roundabouts are Rwenzori Courts, Grand Imperial, Mulago, Mulago Mortuary and Kubiri.
The Lord Mayor of Kampala His Worship Erias Lukwago, commended the Japan government for the support to Kampala and Uganda at large.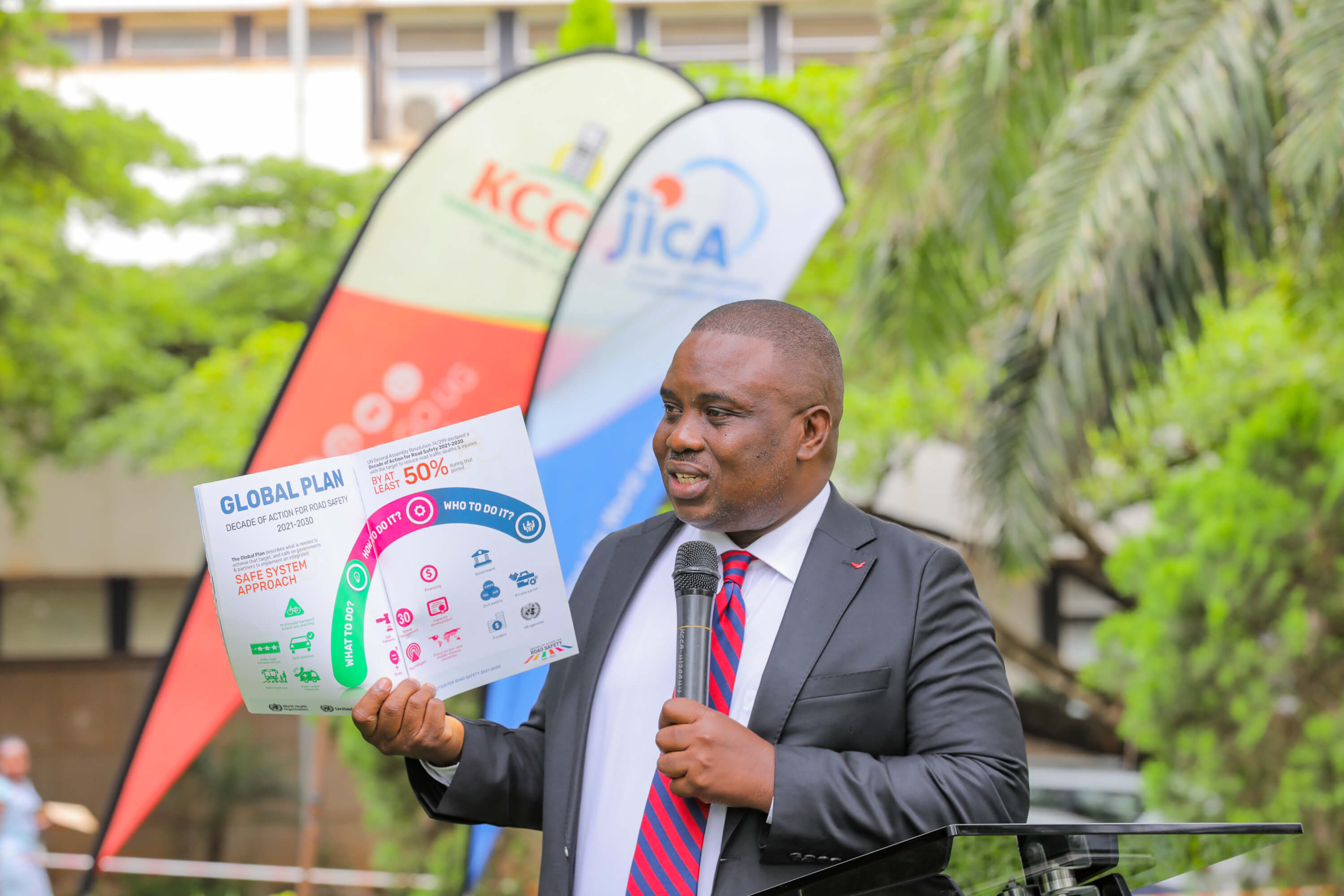 "Traffic congestion is a real menace. Every time it rains, it's horrible it's a nightmare navigating traffic in Kampala. When we get this kind of support from JICA we have all the reasons to celebrate to see that our traffic is going to improve," Lukwago said.
He said the smart traffic control system will save Uganda Police from rudimentary means of controlling traffic.
"I feel baffled to see human beings standing on the road to control vehicles. The adoption of safe systems traffic approach is key in making Kampala a smart city that we all envision," Lukwago said.
He challenged government to give more financial support to the city, so that development partners like JICA do the supplementary.
"We are very proud about the flyover project, it is not only about improving the traffic in Kampala but it gives us a facelift," Lukwago said.
The Japanese Ambassador to Uganda Fukuzawa Hidemoto said the grant towards the construction of the Traffic Control Center is a clear intervention of Japan's commitment to support Uganda's Infrastructure development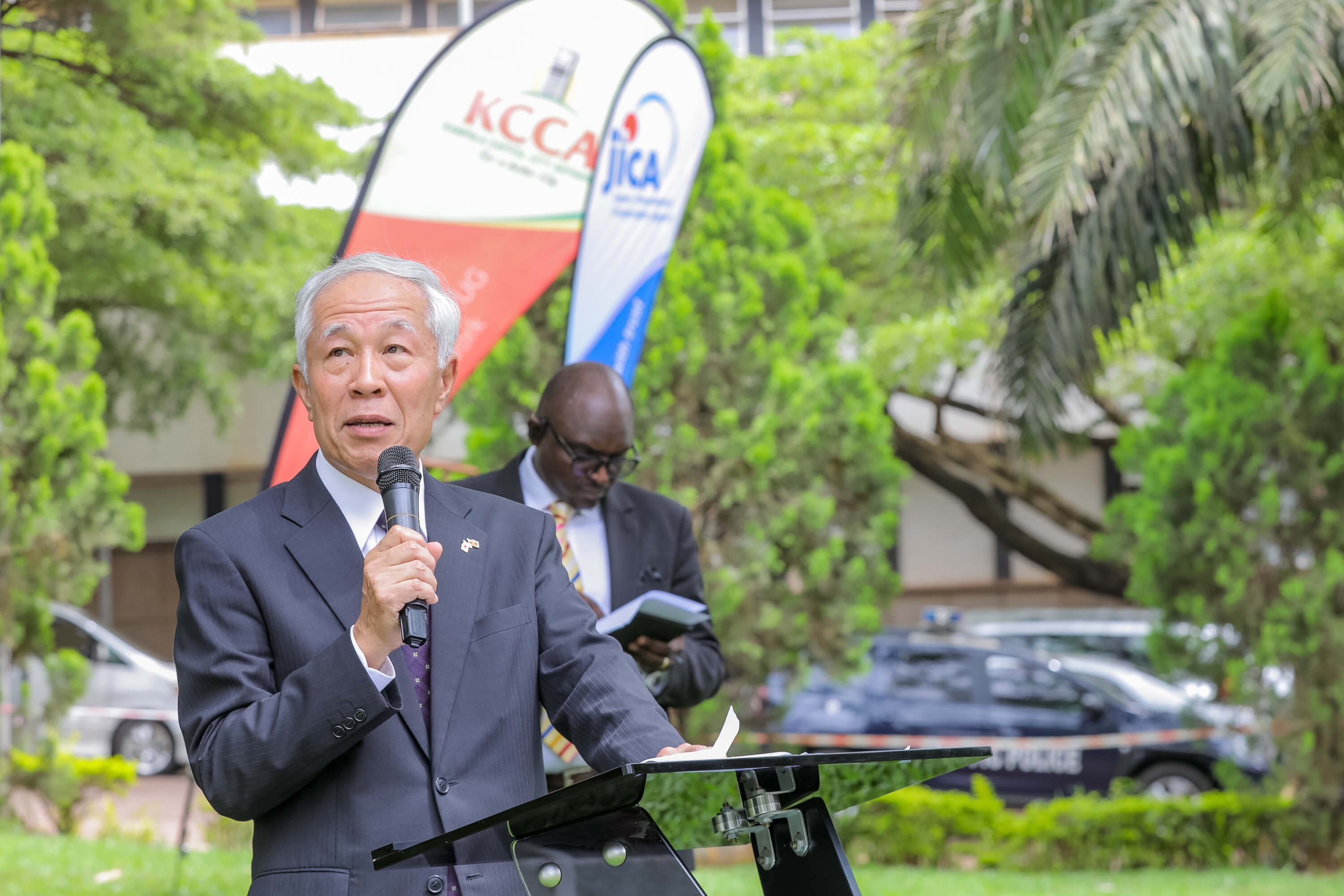 "This project will contribute to the sustainable development of the country and create a smart and sustainable city," Hidemoto said.
The KCCA Executive Director Dorothy Kisaka, applauded JICA and the Japan Government for stepping in with this funding and technical support.
"Studies have informed us that traffic congestion in Kampala is leading to reduced productivity of the City's workforce and business owners through mainly significant delays in travel, increase in commuter fares, increase in road maintenance costs as well as increase in air pollution among others," Kisaka said.
KCCA is building a smart city, focused on enhancing service delivery, improving the efficiency of our systems and services and propelling KCCA towards the achievement of its strategic plan.
"This Traffic Control Centre and streamlining of traffic flow in the city initiatives in this project are yet another of the various examples of leveraging Technology twinned with Infrastructure for our People wellbeing in the growth and development of our City," Kisaka said.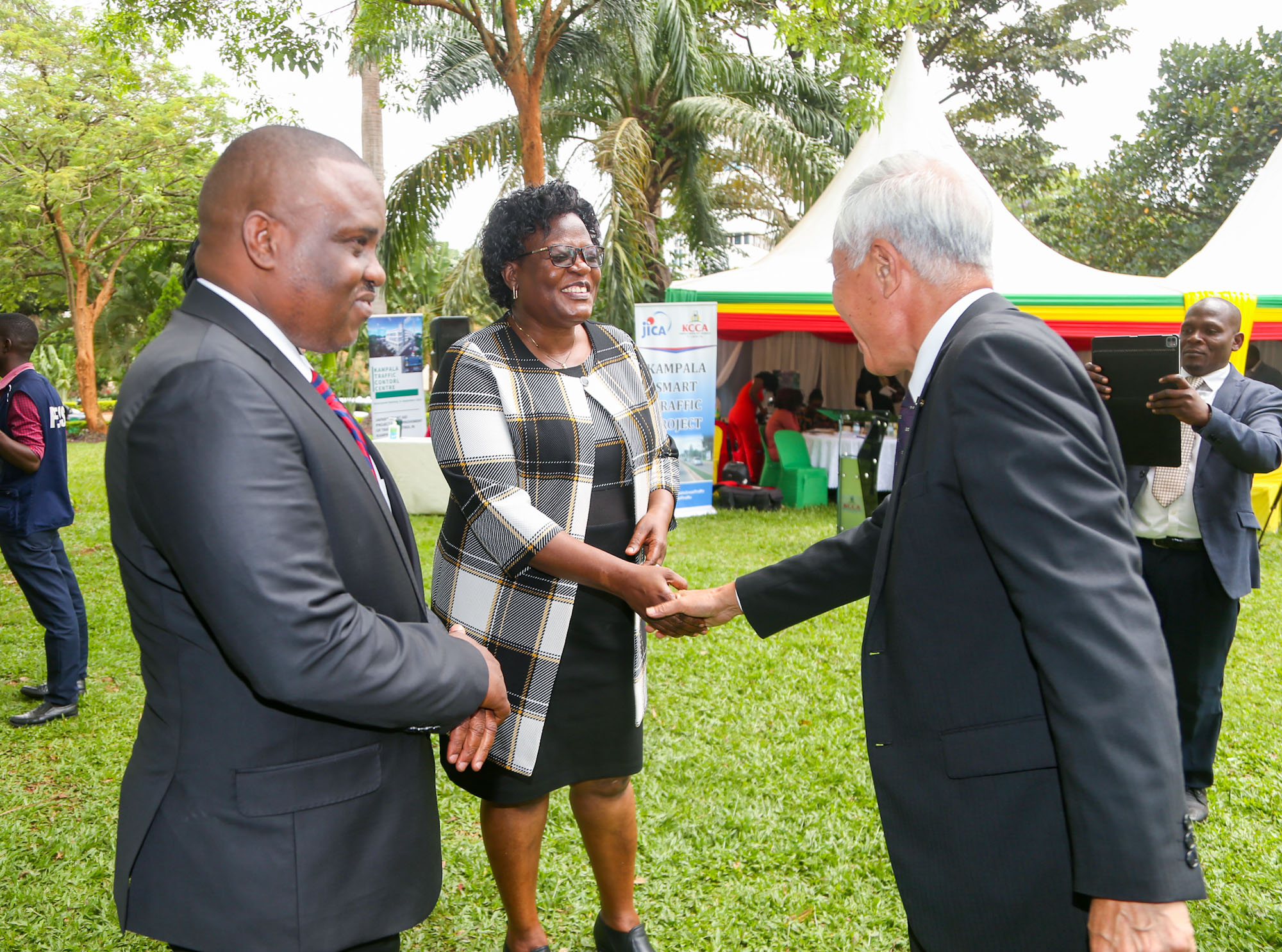 According to UNHABITAT report, 24,000 man-hours are lost each day by commuters in Kampala due to traffic congestion. That translates to approximately 52 days per year spent sitting in traffic jams.
"With one of the fastest growing city population in Africa, at 4.1 per cent, there has been a long overdue need for effective control of traffic flow," Kisaka said.
The JICA Chief Representative, Uchiyama Takayuki, noted that the project was well conceptualized and was first piloted and proved to be effective for Kampala City traffic management.
"As a driver I'm happy to start this project to improve traffic flow in the city. Kampala traffic congestion is everyone's concern," Takayuki said.
The Traffic control center is the first of its kind in the region according to Takayuki
"We are supporting similar projects in Kigali and Mombasa but they are still in their early stages. Kampala will be the model city in smart traffic control systems in the region," Takayuki said.
Kauma Nsereko Rodgers, Kampala Metropolitan Traffic Police Commander said the projected will help reduce on road congestion and the bad behaviors of drivers.
"This is a leap on the right direction which will ease our work. This has to be supported with good road use behavior, respecting traffic rules, road signs, and yellow boxes. We may not realize what we need to realize if we are indiscipline," Nsereko said.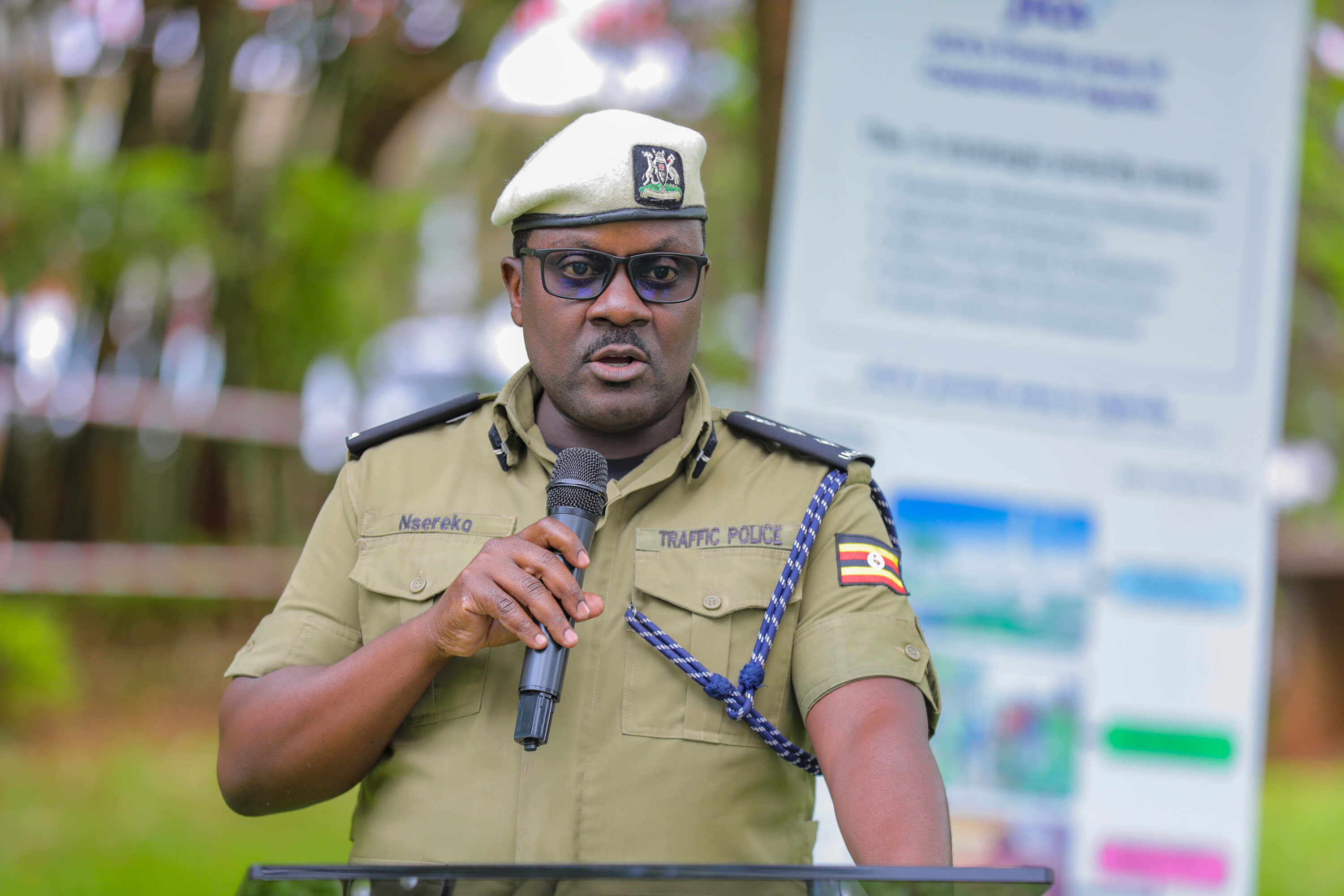 The Traffic Control Centre is a 3-storey building where the floors from the semi basement to semi-ground become the parking and storage while the traffic control centre function is placed in the first and second floor.