KCCA ED TIPS YOUNG WOMEN LEADERS
PUBLISHED — 8th, July 2022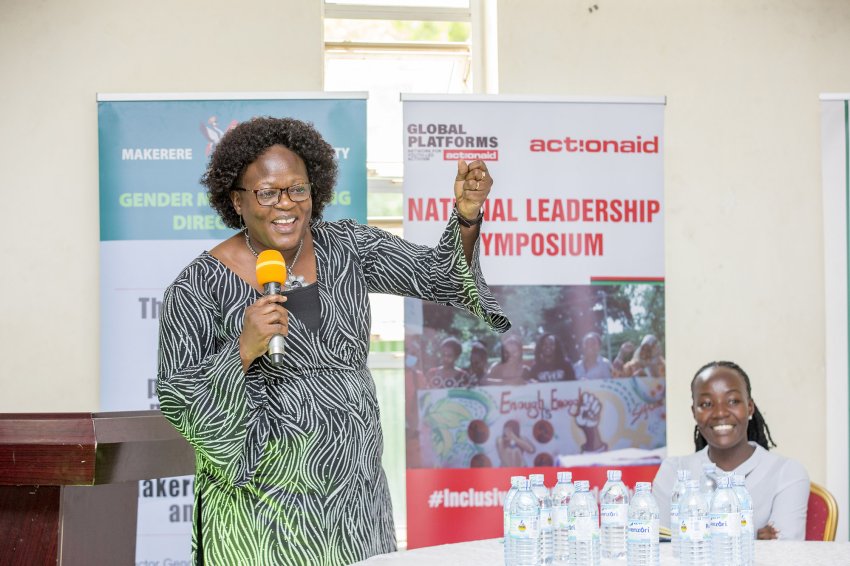 Kampala Capital City Authority (KCCA) Executive Director Dorothy Kisaka has called for deliberate effort to cultivate leadership skills and self-confidence among young women and guide them to a fulfilling and rewarding future.
Kisaka said this while speaking to young women leaders who gathered at Makerere University on Friday 8th July, 2022 during the Women in Leadership Symposium.
"I'm passionate about leadership and helping these young women is very key to our transformation," Kisaka said.
I am passionate about empowering leaders and helping young women is very key to our social economic transformation," Kisaka said.
In her interactive address to the students, Kisaka gave her most salient piece of advice to the women on how best they can succeed in life.
"In everything you do, think long term, and think integration whether its your studies, your career, finances and your physical well-being. Dont settle for instant gratification " Kisaka said.
"The other thing is roadmap specificity. What do I want to with my life, which career, what should I do with the gifts I have? Who are the people I need in my network? Be intentional and plan, don't panic, plan.You are unique and special and this is what makes your personal road map specific"
"Finally live the action habit lifestyle; take action today on what you are planning to do tomorrow. This is your time of impact, live with urgency, don't be slothful. You are going to be very influential if you think strategically about all the aspects of your life," she said.
Kisaka told the women leaders to appreciate the way God created them and use these special attributes to cause change in society.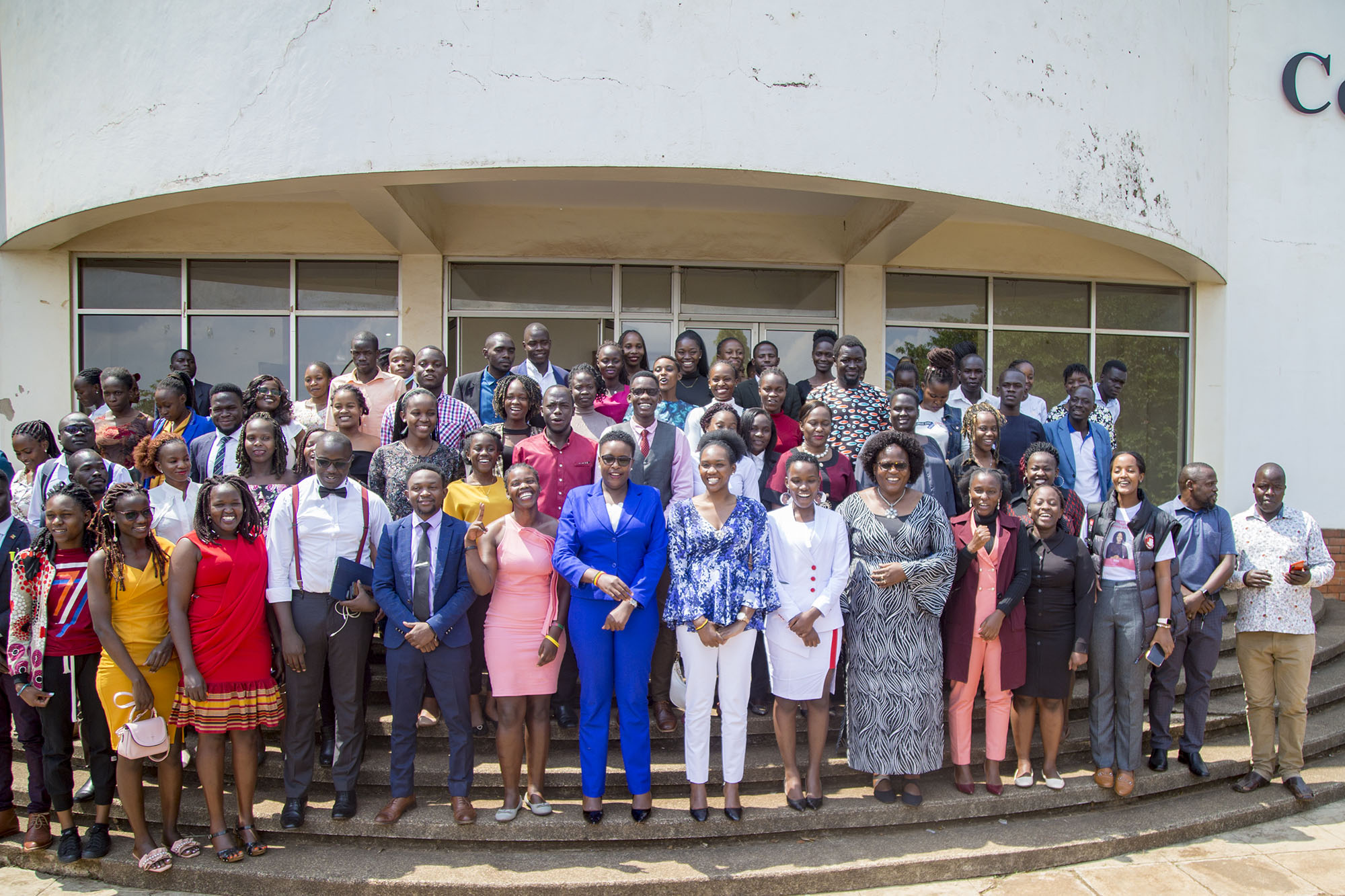 "It is glorious to be a woman, we are the only people with a womb to carry children. We have been anointed to nurture children and society. When you are in that period of your life as a woman; pregnant, taking care of your children, dont fight against it. Enjoy it," Kisaka said
The National Female Youth MP Phiona Nyamutoro said women in leadership have come a long away in society especially in Africa, but the fight for equal rights continues.
"We have come from the kitchen to the boardrooms, but the challenges keep changing from time to time. Pushing forward we shall reach a time beyond the narrative of equality to where we are all treated as humans," Nyamutoro said.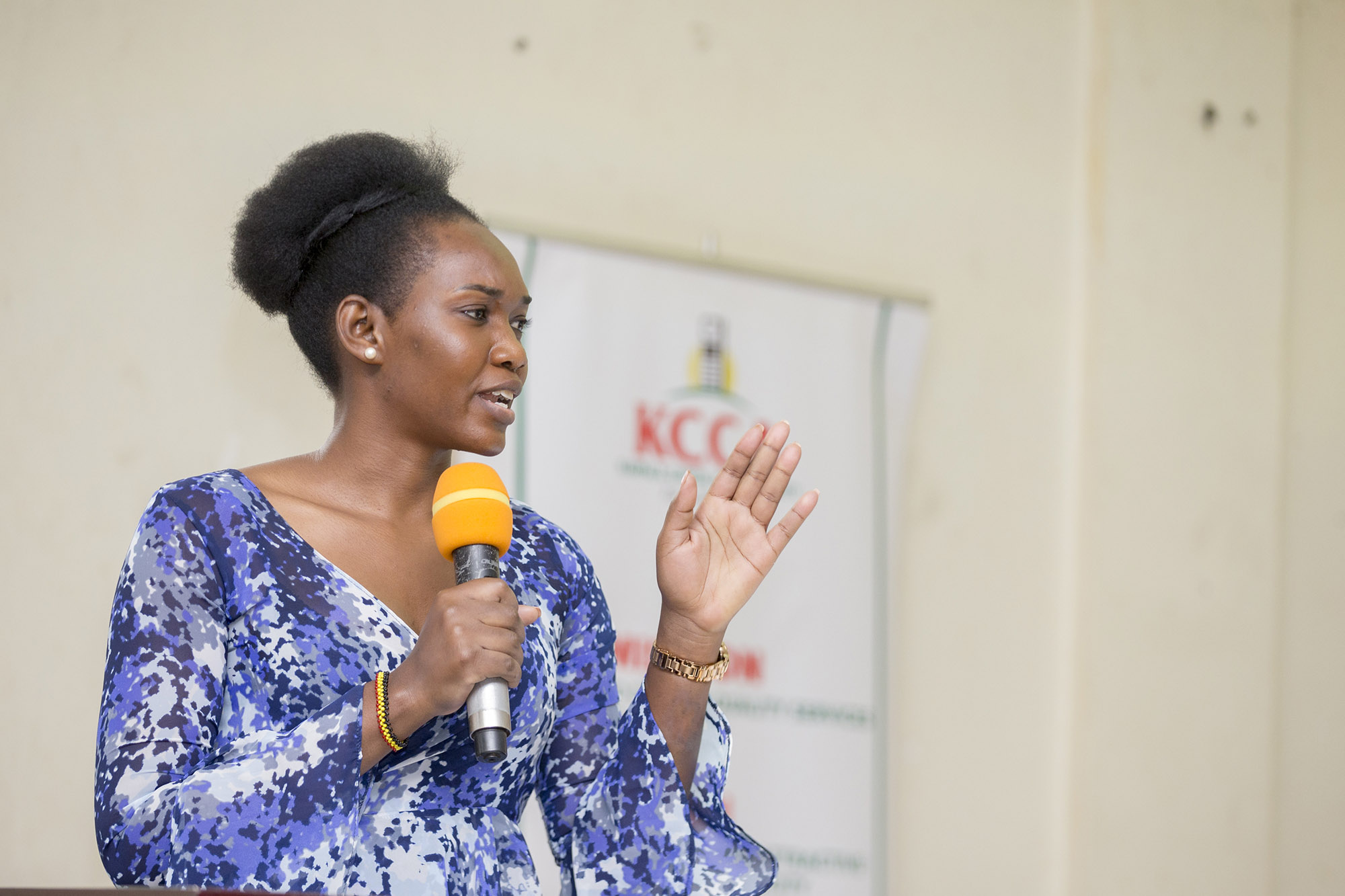 She decried the sexualization of politics in Uganda which she has personally experienced on several occasions.
"Sexualization of politics is real, it is affecting women. I experienced it during my campaigns for Female Youth MP but we should not bow down. We should speak up against these problems," Nyamutoro said.
She encouraged women and men to all equally support women in leadership.
"Maximize your time as a leader and leave a mark behind to create more opportunities for other women," Nyamutoro said.
The Deputy Lord Mayor Doreen Nyanjura, said the symposium was an opportunity to reemphasize the rights of women.
"To groom future leaders, we need to start with the young generations. Women are taught a lot of DONTS by their parents. Dont climb a tree, don't talk on top of your voice. But we are here to encourage women to be different," Nyanjura said.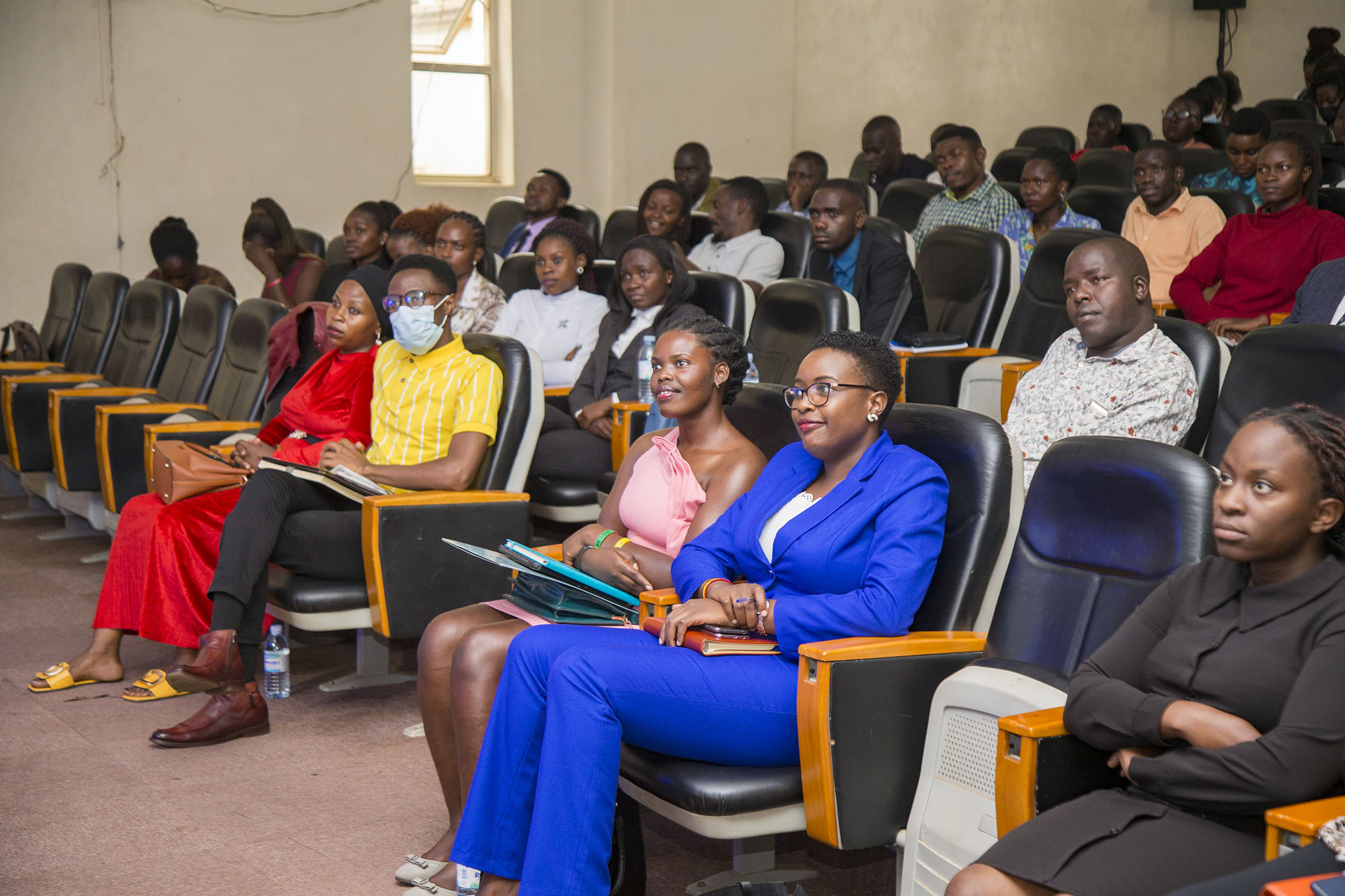 Jane Rachel Nakato,Chief Operating Officer Post Bank advised young women to be intentional of where they want to go even before they gain any form of formal employment.
"Gain the skills, network, and work towards gaining experience that will help you get employed or become a leader," Nakato said.
She advised them to be intentional about financial literacy and do saving to avoid becoming slaves to men.