KCCA TO ESTABLISH EMERGENCY RESPONSE UNIT FOR ACCIDENTS
PUBLISHED — 3rd, June 2022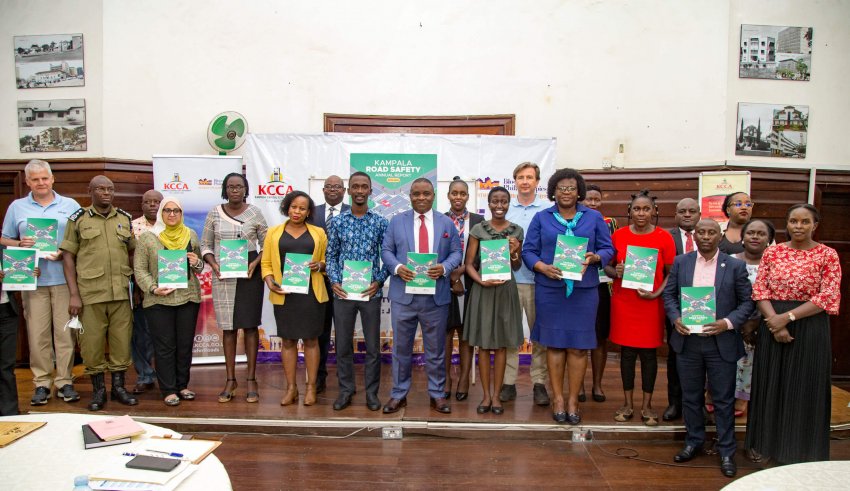 The first Kampala Road Safety Annual report has been launched with the Kampala Capital City Authority (KCCA) leadership committing to continue making the city roads safer for everyone.
The report developed by KCCA with support from Bloomberg Philanthropies Initiative for Global Road Safety (BIGRS) highlights findings on deaths and injuries from road traffic crashes in the Kampala from 2019 to 2020.
According to the report there was a 25% reduction in fatalities in 2020 from 315 in 2019 to 236 in 2020. Similarly, there was a 36% decrease in reported crashes in 2020 compared to the previous year. This was partly attributed to the Covid19 restrictions.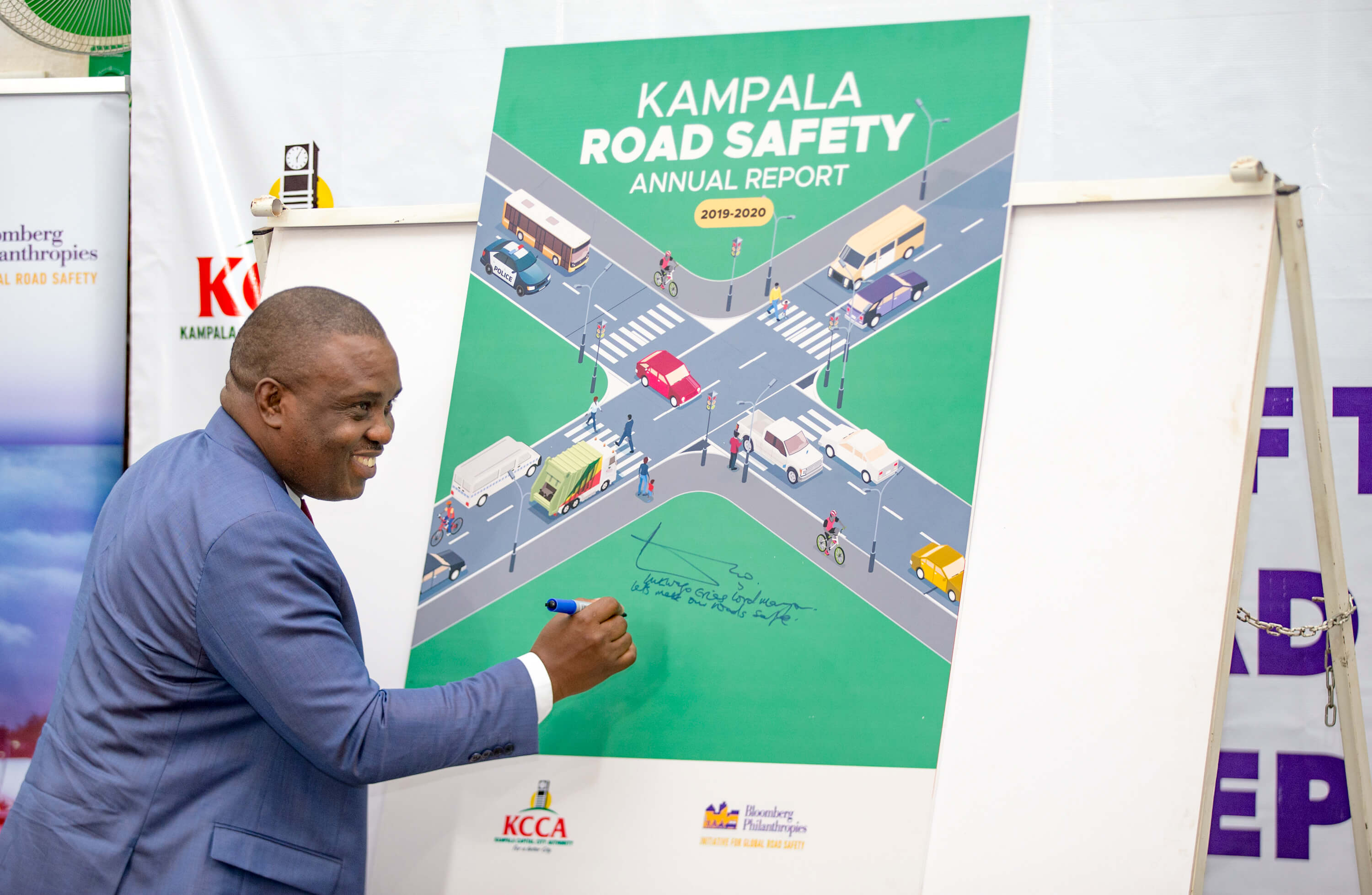 More males perished in these accidents accounting for 82% and 77% of all the fatalities in 2019 and 2020 respectively. The highest proportion of the deaths was among those aged 20 to 29 years in both years.
Majority of the people killed in these accidents were vulnerable road users, including pedestrians, motorcyclists and bicyclists who accounted for 92% and 94% of reported deaths in 2019 and 2020 respectively.
Motorcyclists alone accounted for 48% and 46% of the deaths in 2019 and 2020 respectively.
During the launch on Thursday June 2, 2022, the KCCA Executive Director Dorothy Kisaka revealed that such statistics are distressing and urged stakeholder to come together to change the situation.
She revealed that delayed emergency care to accident victims most times results in loss of precious lives.
"At KCCA we are moving towards starting an Emergency Response Unit to work in collaboration with police and respond to road accidents and fire outbreaks and other crises in a timely manner to save lives," Kisaka said.
To improve safety in the city, Kisaka said that KCCA is committed to ensuring a Kampala Road network that is safe for its residents and visitors
"Every day we are working hard to ensure our roads are safe for all users, large walkways, no potholes, signal junctions, good lighting and educating people on road safety," Kisaka said.
The first Kampala road safety report is in line with the road safety strategy and provides baseline information on road crashes in the city from 2019 to 2020.
Saturdays, Sundays, and Mondays accounted for half of the reported deaths in 2019 (52%) and 2020 (49%).
The Director of Traffic and Road Safety Lawrence Nuwabiine said the report findings will help inform traffic police operations and planning.
He commended the KCCA executive director for suggesting the establishment of an emergency response unit that can help police in response.
"We are the people who pick victims and dead bodies from the roads and we are overwhelmed, but when I hear the ED coming out to have a well-equipped rapid emergency response unit, I feel relieved," Nuwabiine said.
He said there is need to take a big decision on the issue of motorcycles which continue to be the leading cause of crash fatalities.
"There is need to change this, we can't continue losing lives because of these motorcycles," Nuwabiine said.
Kampala Lord Mayor Erias Lukwago called for improvement of the road infrastructure and making them safer for all road users.
"I can't drive a bicycle in Kampala, I fear the roads. We need to pay attention on our roads in order to reduce road crashes," Lukwago said.
Dr. Rapheal Awuah, the Regional Technical Advisor for Africa on Road Injury Surveillance at Vital strategies said urgent attention is needed to protect lives of pedestrians and motorcyclists.
"Findings on who the most vulnerable groups are, where the most dangerous locations are, and when the risk periods are should inform police enforcement and behavior change communication and engineer remedies to reduce the number of road accident deaths and injuries," Awuah said.
According to the World Health Organization (WHO), road crashes kill nearly 1.3 million people and injure up to 50 million annually around the world.
Some of the high-risk fatal crash intersections include Queen's Way-Nsambya intersection, Kubiiri (Gayaza), Mulago, Bwaise, and Busega roundabouts.
High-risk fatal corridors included Bwaise-Naalya roundabout (Northern Bypass), Masaka Road-Kibuye, Jinja Road-Nakawa traffic lights, Najjanankumbi-Kibuye and Kampala Road-Kibuye roundabout.