Bwaise Junction Ready, Traffic Jam Reduced
PUBLISHED — 4th, September 2017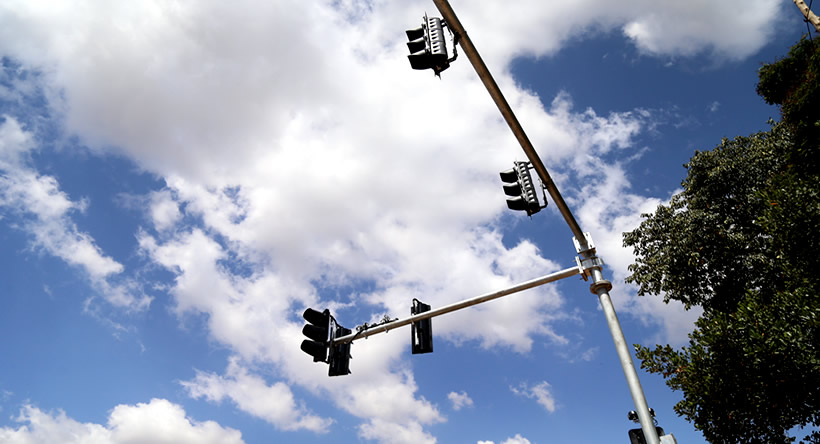 KCCA has unveiled yet another state of the art road and junction in Bwaise, Kawempe. The four lane road fitted with traffic lights has cleared the jam that has for years bogged down traffic at the intersection of Mumbule Road and Bwaise Junction.

This new infrastructure will significantly improve the flow of cars and trucks through this previously congested junction. The road will service high volumes of traffic coming in and out of the city to the northern corridor. The road is fitted with walkways to keep pedestrians safe and to manage high human traffic in Bwaise.

Bwaise is known for precarious flooding, with this in mind, the road design has a robust mechanism to curb floods. It is built with wide drainage culverts for diverting huge volumes of water to the main drainage channel. Plans are in advance stages to widen Lubigi and Nakamiro drainage channels to further ease the flow of storm water.

The work on this site commenced on January 2016. This work dragged on mostly due delayed compensation of properties owners along the junction. Similarly, the relocation of utilities by respective entities further delayed road works, these include telecommunication, electricity, water and sewage lines.

It is anticipated that the new road and junction in addition to completed and ongoing works will improved connectivity in the city, reduce traffic jam, provide safety for pedestrians, reduce the cost of doing business, improve air with less engine exhaust fumes, reduce flooding, and residents will enjoy a beautified neighborhood.

While addressing residents of Bwaise during the launch, the Executive Director of KCCA, Jennifer Musisi said, "I appeal to residents of Bwaise to protect this new road and junction. Take it upon yourselves to keep the drainage clean, ensure that no trucks, cars or boda-bodas are parked at the junction or on walkways. I also request all motorists to observe traffic regulations and respect traffic light signals."

The KCCA Executive Director announced that the new Mambule Road and Bwaise Junction are financed by the World Bank and the Government of Uganda under the Second Kampala Institutional and Infrastructure Development Project (KIIDP-2). She said, the project set out to upgrade, widen and signalize five major roads in the City in the first phase. Out of these, three roads are now completed namely Fairway, Kira-Kabira (Bukoto) and Mambule Road and Bwaise Junction. Adding that Makerere Hill road will be ready to be commissioned in October, 2017. While Bakuli-Nankulabye-Kasubi road is currently under construction.

Several roads and junctions are planned for construction around the city in the second phase of this project due to start end of this year. These include: Kulambiro ring road, Nakawa Ntinda road, Acacia Avenue, Kabuusu-Bunamwaya-Lweza and Lukuli roads. All roads will have clear signage and traffic signaling at major junctions. Each road will have paved walk ways and signal controlled pedestrian crossings to ensure safety.

The Second Kampala Institutional and Infrastructure Development Project seeks to enhance infrastructure and institutional capacity of Kampala Capital City Authority (KCCA) and improve urban mobility for inclusive economic growth. There are two components to the project, the first component being city wide road infrastructure and associated investments. The Second component is the institutional and systems development support. This five year project is worth US$183.7 Million and its implementation started in May 2015. It is funded by the World Bank and Government of Uganda while KCCA is the implementing agency.