Mengo Endorses New Road Names
PUBLISHED — 11-Jul-2017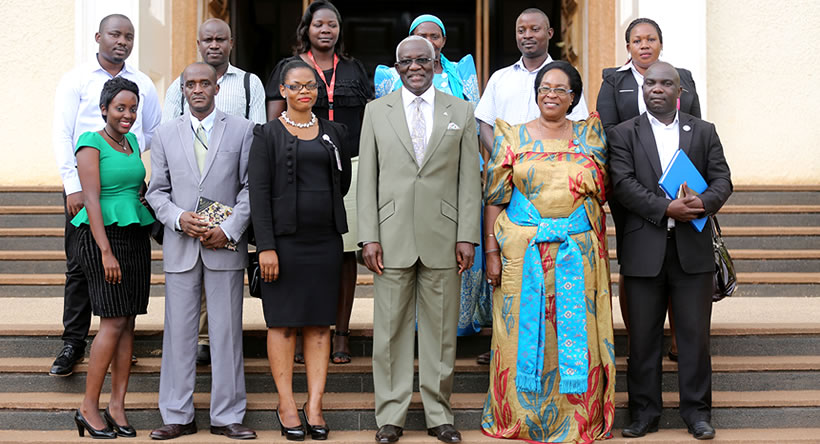 It is getting easier to direct and locate premises or businesses in Kampala with newly installed street names and house numbers. KCCA is currently implementing the City Address Model with the objective of improving navigation within the city. This exercise has moved to Rubaga Division the seat of Buganda Kingdom and her cardinal historical sites.
In this regard, KCCA held sensitization meetings with Rubaga Division political heads and the Buganda Kingdom Cultural Minister Owekitibwa Walusimbi Ssengendo. This engagement provided ground for some unnamed roads that befit Buganda Kingdom's historical background to be identified, named and legalized.
The partnership and support of Buganda Kingdom to this City Address Model project is important as a landowner and an influential stakeholder. "I do appreciate and acknowledge KCCA`s willingness to work with the Kingdom in executing its projects. This road naming exercise will enable the kingdom preserve its rich cultural history by restoring the original names assigned to the roads," said, Owekitibwa Walusimbi Sengendo.
The road naming and re-naming process was implemented guided by a streamlined road naming guideline. It is proven that properly labeled streets and buildings do enhance planning, the provision of services, and revenue administration in cities.