City Addresses Enhance Service Delivery
PUBLISHED — 7th, March 2017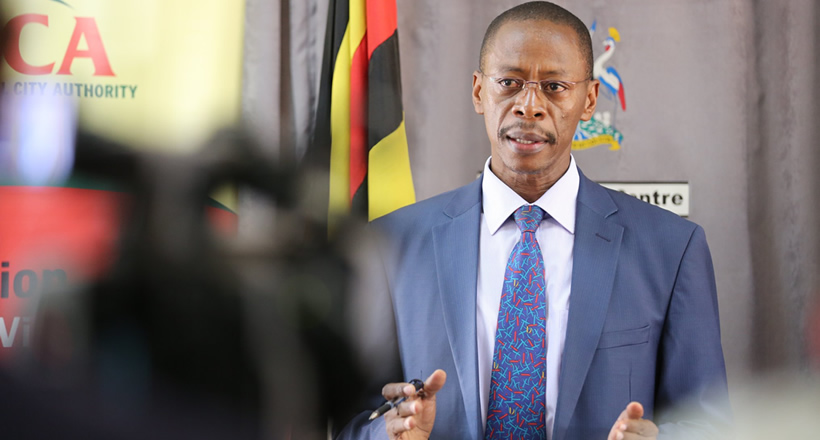 It is true to assert that residents of Kampala deserve better services. It is therefore the core responsibility and priority of KCCA to guide, monitor, and enforce developments in the city.
 
It is also true to say that growth of urban jobs is key to providing better lives to a wide section of youth in a city of over four million inhabitants. Similarly, the city has introduced a city address model to ease locating properties to improve service delivery and boost businesses.
 
A properly planned city is an essential ingredient in growth of businesses and job creation. It is for this purpose that the Second Kampala Institutional and Infrastructure Development Project has dedicated $2.8 Billion to support urban planning, infrastructural improvement and land development in Kampala.
 
An electronic system, known as the Geographical Information System used to capture land usage and guide development of urban land has been upgraded under this project.  Furthermore, as efforts to elevate the status of Kampala city advance, KCCA has made impressive strides in creating city addresses to ease location of streets and properties.  Some roads are now labeled and houses numbered.
 
Moses Kanuniira, Director Physical Planning, KCCA said, "The city address exercise will significantly ease locating houses during emergencies. This city address activity is going on in all divisions with about 10,000 properties already assigned numbers and geo referenced. Similarly, about 250 roads are now named with signage."
 
The Director, appealed to the public to support and provide information to KCCA teams that are in the field collecting data.  This information is vital in planning the city and will be used to improve city infrastructure and land development.