Kampala Institutional and Infrastructure Development Projects (KIIDP)
This project is widening and upgrading roads and drainages in Kampala. It also is easing revenue collection, house and road location. The project continues to improve urban mobility and inclusive economic growth.….
read more about the project
WHAT'S NEW

Many Laud Newly Completed Kira-Kabira Road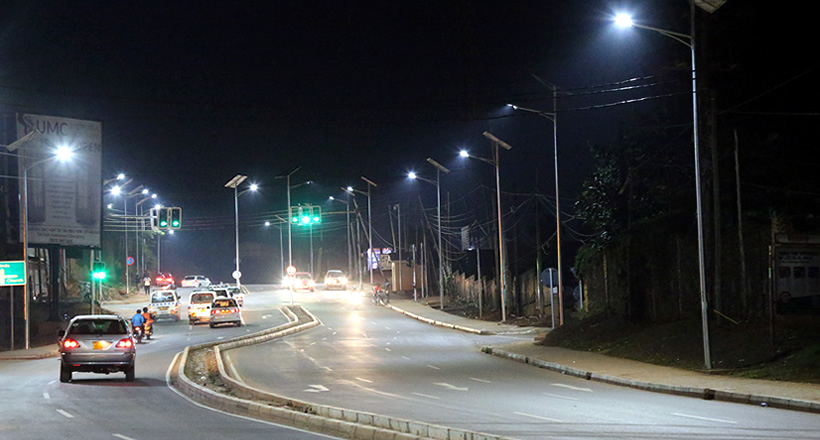 Social media is awash with messages of gratitude following the newly completed Kira Road and Kabira Junction in Bukoto, Kampala. A fully lit four lane road with three junctions mounted with traffic light signals was inaugurated ahead of Easter by KCCA, on April 13th, 2017.

"I am pleased to yet again handover a new road to residents of Kampala. We are indeed transforming our city with quality urban roads," said Dr. Jennifer Musisi, KCCA Executive Director. "We have received positive messages on our social media pages from satisfied road users. Messages of eased traffic flow and a glamorous Bukoto. I now appeal to all of us to observe road signs and traffic signals."

Kira road and Kabira Junction is the second to be completed under this project, following the completion of Fairway junction in January 2017. This new infrastructure is financed under the Second Kampala Institutional and Infrastructure Development Project. This five year project worth US$183.7 Million is funded by the World Bank and Government of Uganda, and is implemented under KCCA. Other roads nearing completion are Mambule Road, Bwaise Junction, and Makerere Hill Road.