Call for applications for the International Professional Urban Workshop
PUBLISHED — 3rd, September 2019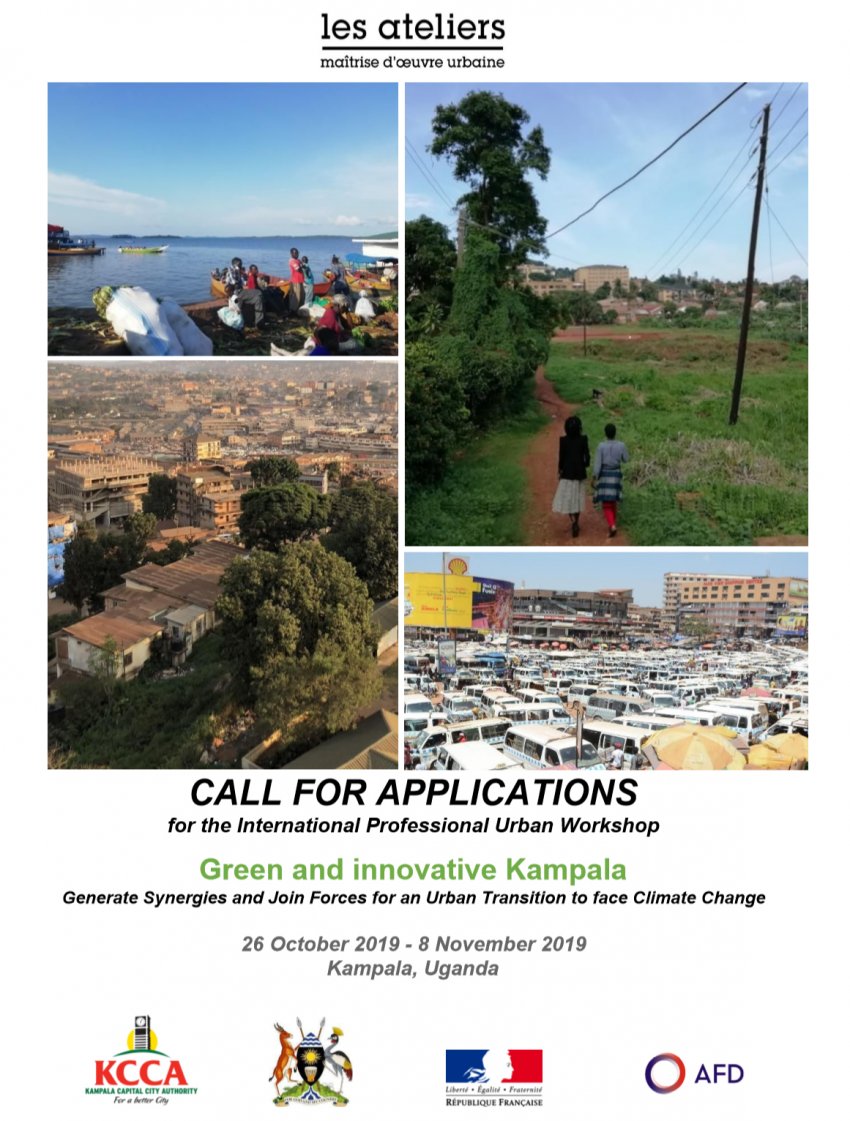 Climate change is a main concern to be addressed with specific policies at local, national and international levels. The Paris Agreement was the first worldwide agreement, in which all countries should determine their contribution to mitigate global warming.
In this context arose the Kampala Climate Change Action Strategy, KCCA's roadmap to ensure the development of the city follows a low carbon emissions approach, to build resilience and to maximize the co-benefits of efficiency, economic diversity and human wellbeing. The initiative is supported by the French Government through Expertise France, French Development Agency (AFD), French Global Environment Facility (FFEM) & the European Union through the Covenant of Mayors in Sub-Saharan Africa.
In order to complete these actions and to bring a more strategic and transdisciplinary approach, the KCCA and the AFD have jointly agreed on bringing in Les Ateliers de Cergy to organize an international urban planning workshop with the Kampala authorities in November 2019.